Who doesn't love a chocolate chip cookie?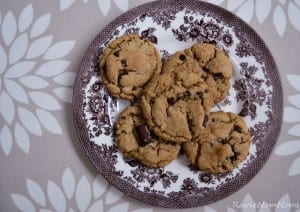 I haven't met one person,
What's not to like?
Chocolate, cookie, dough…
I always remember being SO excited coming home to warm cookies on the counter.
I was SUPER picky when I was little, so I was lucky enough to have a mom that would always leave out the chocolate chips of a couple of the cookies.
Every now and again she still does it, even though I'm 30 😉
There is always the great debate on how a cookie texture should be.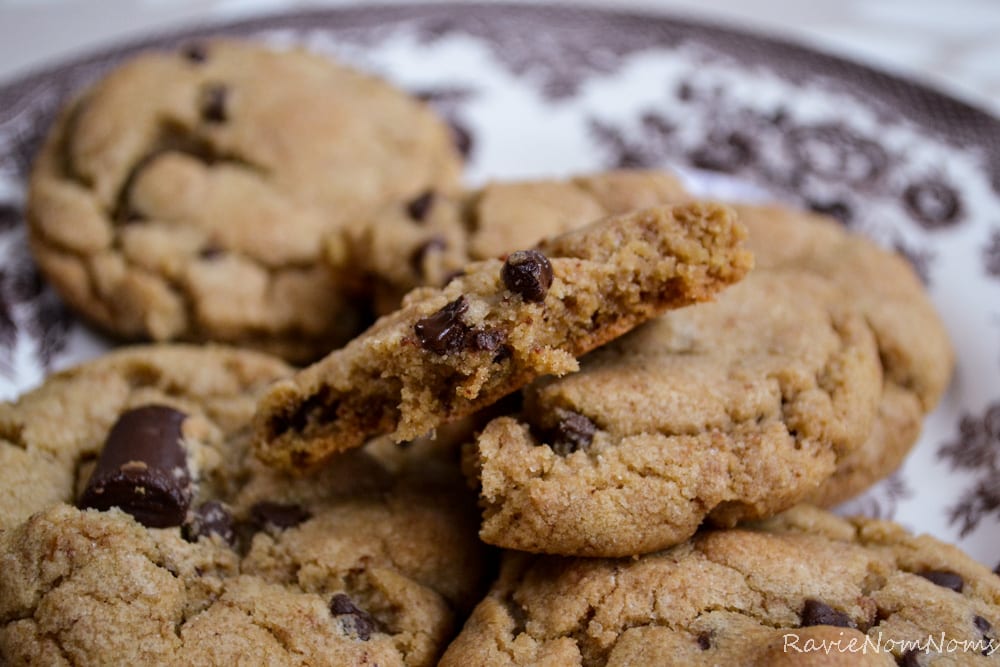 I am on the side of chewy gooey on the inside with a crispy crunch on the outside.
I am not much of a crispy cookie person.
Unless the cookie meant to be that way, but with a chocolate chip cookie… I want chewy.
But hey, that's just me.
I also don't like it when the chocolate chip cookie gets messed with.
Use full fat butter, use real sugar, and use flour.
That's just my opinion.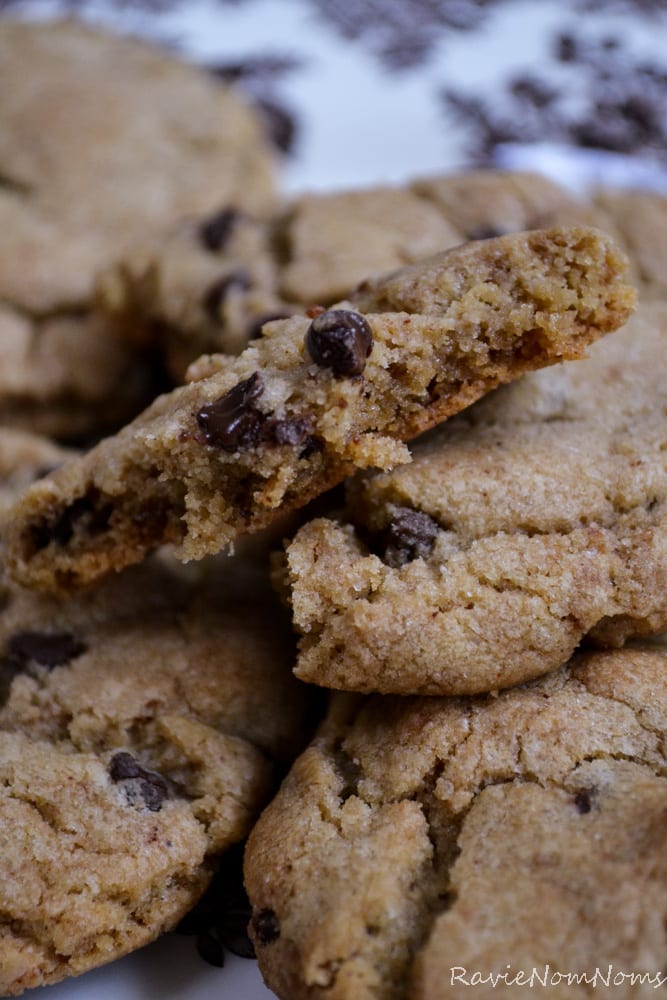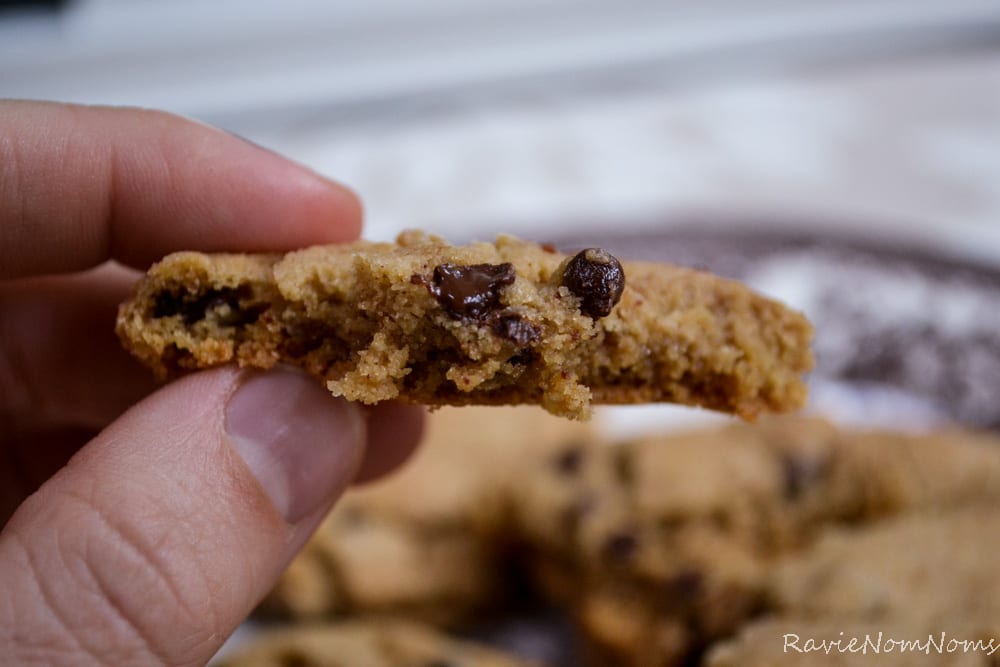 I mean I will TRY a cookie that is gluten free or paleo or what not, but I really think that the best kind of chocolate chip cookie is just the good'ol traditional cookie.
I came across this recipe for a browned butter cookie and I had to try it.
Quite honestly, that has always been my secret weapon in a chocolate chip cookie anyways.
Browned butter adds such a nice complexity to the flavor of a cookie.
With it's nutty and rich flavor, it just adds the perfect dimension to a chocolate chip cookie.
I promise this recipe won't disappoint.
I find that this recipe can vary about 1/4 of a cup when it comes to the flour. So just keep an eye on the dough as your are mixing it.
All I can tell you is to NOT skimp on the brown butter here. It is an extra step, but honestly it is easier than letting the butter come to room temp.
If you are anything like me, you want cookies and then realize you have no butter out haha. Oh well.
Happy Nomming!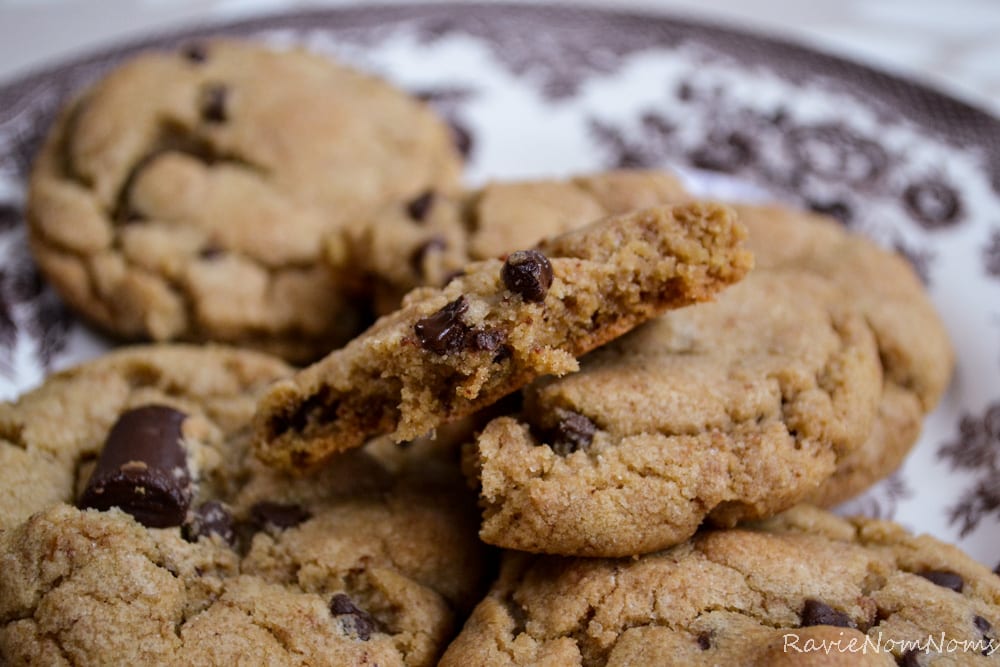 Brown Butter Chocolate Chip Cookies
2015-08-23 12:03:48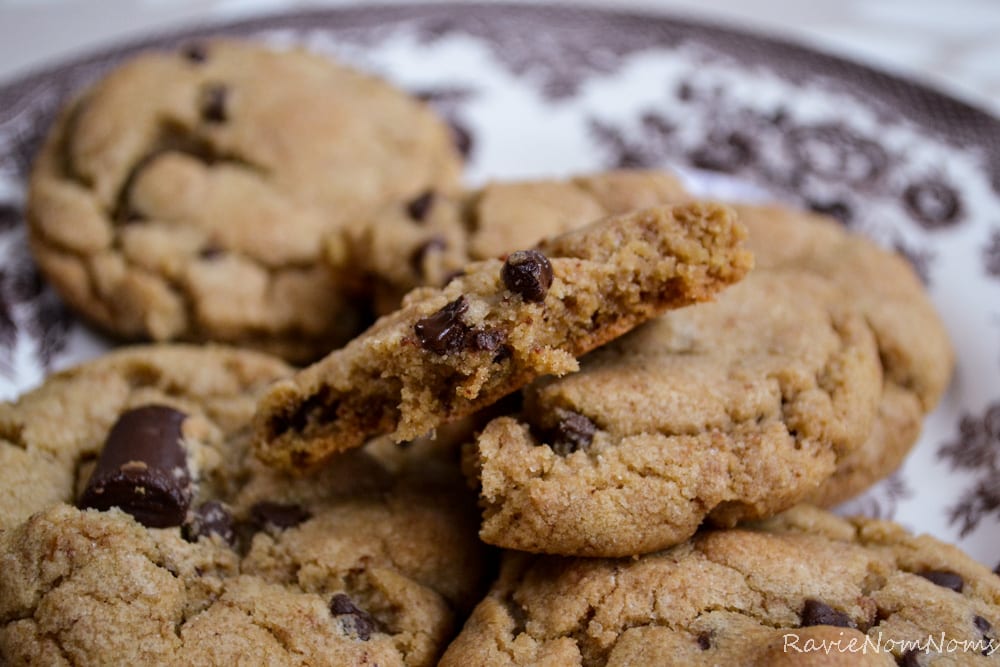 I adapted these amazing cookies from Kitchy Kitchen
Ingredients
2 sticks, 8 oz, of butter
2 eggs, room temperature
2 cups packed brown sugar
1/2 cup white sugar
2 1/4-1/2 cup all purpose flour
1 teaspoon baking powder
1 teaspoon baking soda
1/2 teaspoon kosher salt
1 teaspoon vanilla
1 1/2 cups chocolate chips
Instructions
Place butter into a pot on medium heat, let the butter cook on medium heat and stir often. It will crackle and snap. Don't be alarmed.
The butter will start to foam, keep stirring when this happens. The browning process has started. There will be brown bits at the bottom. Once you see this, remove from the butter from pot and put into separate dish. This will keep it from continuing to cook. Get allllll the butter, even the brown bits.
Place eggs and sugars into a mixer and mix until light in colored.
Mix all dry ingredients together with whisk or fork.
Taking the flour and butter alternate adding them into the sugar mixture. You don't want to add the warm butter to the sugar mixture and potentially cook the eggs.
Use this process until both the butter and flour mixture is gone. Add the vanilla and chocolate chips.
Place the dough in the refrigerator for 30 minutes or longer. This isn't necessary, but it helps the cookies not spread too much in cooking.
Line a baking sheet with parchment paper or silpat. Taking heaping tablespoons and roll dough into balls and place 12 cookies to a sheet.
Cook for 13-15 cookies. Under bake if you like a chewier cookie 😉
Adapted from Kitvhy Kitchen
RavieNomNoms http://ravienomnoms.com/