Holy cow…
So, first off… HELLLLOOOO!!!
Oh my gosh, it has been forever since I have posted. I missed you all so so much!
It has been a crazy couple of months.
But, I am married now! Can you believe it?! I can't.
It was quite possibly the most magical and happiest weekend of my life. Don't get me wrong, it was stressful and hectic but it was amazing.
We got to see SO many people we loved. So much family and so many friends. It was amazing!
Not to mention the actual day of the wedding was so seamless. I cannot say enough about The Lord Thompson Manor and all they did for us.
They truly made our day and weekend the most memorable days we have had yet.
It is funny because we keep hearing stories from people now of what they saw, what happened, what they liked and didn't haha.
Overall though, I couldn't have asked for a better day. It was amazing and Patrick and I had SUCH a blast.
I am amazed that it went so fast, but at the same time I feel like time slowed down too.
We formatted our day a little differently than a lot of weddings we have been too and I am so glad that we did.
We did a first look. Which means that prior to the ceremony the venue set up a time for Patrick and I to see each other for the first time that day.
It was so sweet. They had all our family and friends watching from a balcony as Patrick and I hugged and said hello for the first time on our wedding day.
But what this did, was gave us a time to take all our mandatory wedding photos prior to the cocktail hour. Which meant that we actually got to mingle with our guests and spend time with them!
It was the best idea! THE BEST! I would do it again in a heartbeat.
A lot of people were skeptical of the idea, but honestly. It was perfect and I think took some of the jitters out of the actual ceremony.
Although I did accidentally forget what our Pastor said immediately after she had said it at one point during the ceremony… apparently I timed it just right in the vows to make it seem like I was doing it on purpose haha, but I definitely didn't. It happens right!? ::insert awkward face::
You are more than welcome to go and check out the photos on CapsuleCam. Which I would highly recommend to anyone getting married. Use our joincode: RandP2014 to see them.
It collects photos by # and also if people upload directly. It was a great way for family and friends to check out photos of the wedding prior to seeing the professional ones.
Anyways, I wanted to share a couple lessons I have learned. Besides being asked "do you feel any different?" and "when are you going to have babies?", it has been the a question I have been asked a lot.
So here are some things I learned:
#1 – Don't sweat the small stuff
I know this seems really impossible…but seriously, try not to. In the end, everything will be perfect and some of the things I was worried about didn't matter in the least after the day actually started. If the napkins aren't the right color? Don't freak out! No one will remember them. What they will remember is how happy you looked, so don't sweat all the little details.
#2 – Try to remember WHY you are getting married
This one is far more important that I could ever stress and it seems silly doesn't it? There will be so many people telling you what to do, how to do it, what they like, what they don't like and you will be stressed. You will. Just own it and breathe it in. BUT, in the grand scheme of things don't lose sight of why you are getting married in the first place. It can be hard to remember when you get caught up in the moments of stressful planning.
#3 – Don't listen to outside noise
I am sorry to say, but people are jerk faces. Through the ENTIRE process of getting married, people are going to offer up their opinions whether you want them or not. DO NOT LISTEN TO THEM. I repeat. DO NOT LISTEN. This is about you and your husband or wife to be, not everyone else. Agree to things you really want as a couple and keep it that way! Even if friends, family, coworkers, people you barely know offer up their opinions on what they think (and believe me they will). You will be MUCH happier in the end if you and your honey agree to what you want ahead of time and work as a team to deflect everyone else.
#4 – Enjoy it
Listen…getting married is stressful. The planning and all that goes along with it is extremely overwhelming. Try to enjoy the process of planning AND the actual day as much as you can. It will fly by and I am telling you at the end of the day the things you were worried about in planning, don't mean diddly squat.
Those were my big ones and I know I am probably forgetting more things. But honestly, all I can remember now is how magical it was and how I felt like a princess all day.
I will eventually post about the honeymoon as well but that is a WHOLE other post, but let's make some cookies first shall we??
I have been out of the blogging game for so long now it is going to interesting to get back into taking pictures and all that jazz. I am excited, I think!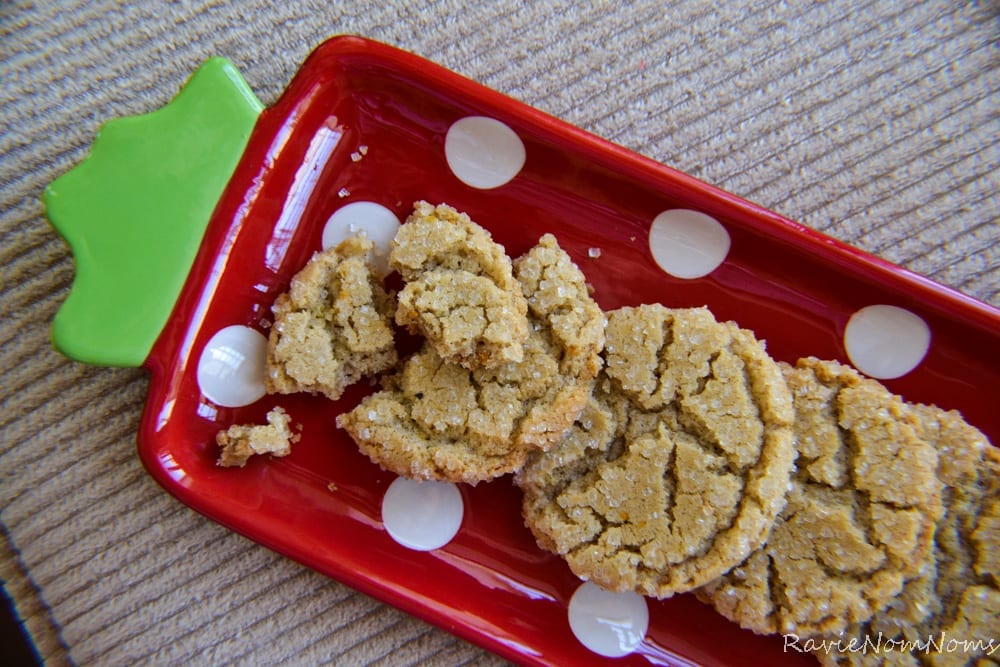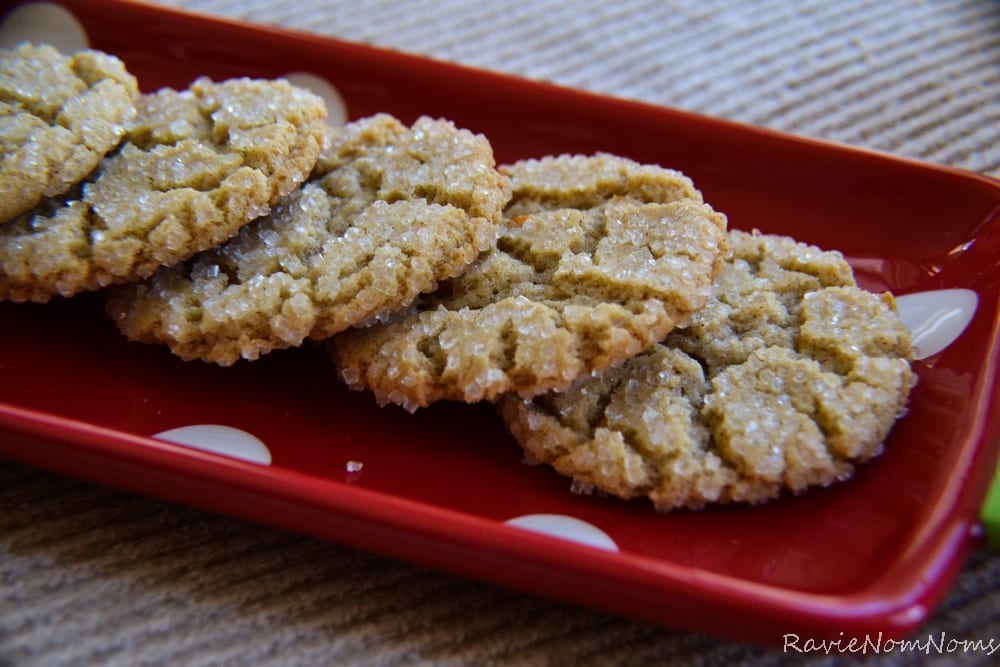 These cookies I am sharing with you today were an experiment for my Mom's cookie list this year and also to share at Eclipse's dance performance this past weekend. You girls were beautiful!! Check out some cool pics @artisticdance on Instagram.
(I have taken some time off from the company because of the craziness of this past year, but I have stuck around to help out with all that I can! I cannot wait to get back into it!)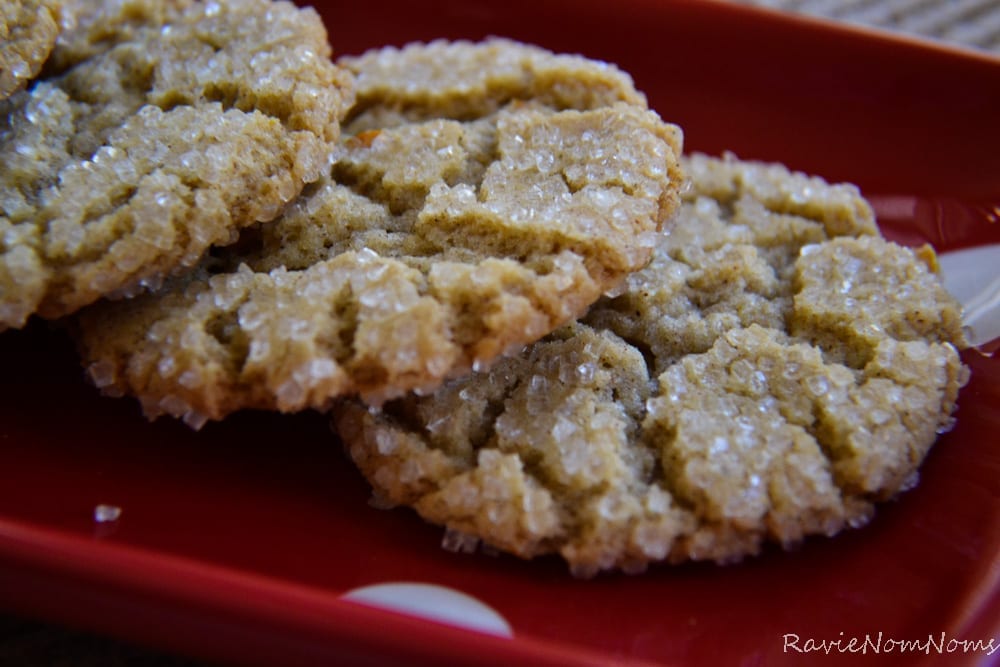 These cookies were SO good. I was not expecting the result that we got from them.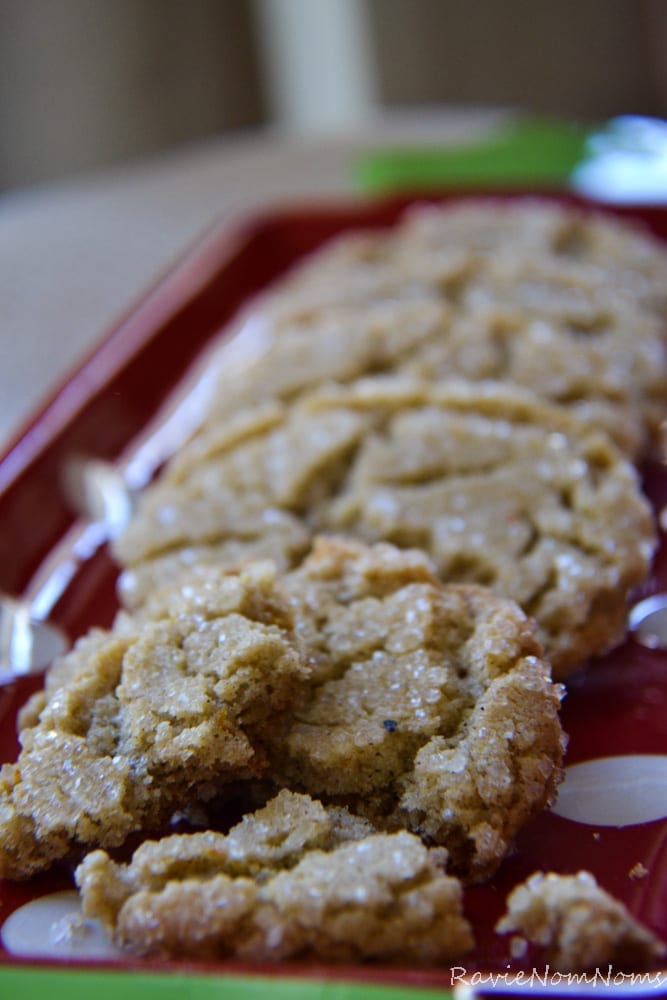 I have to admit that they aren't as healthy as I normally post, but that's okay. It is the holidays and making cookies a must right?
I was honestly surprised to see cinnamon and citrus in the same cookie…but let me tell you, it works.
Like really works.
It was a combination that I really wasn't expecting to work but I was pleasantly surprised.
They were super crispy once they cooled off, but they were also just a tad chewy too.
Which I love!
Normally I love a chewy cookie, not a soft cookie but a cookie that is crisp on the outside but still has a bit of give when you actually bite into it.
NOMS.
There is just something about the holidays that makes me want to have a fresh baked cookie.
I think it is because my Mom does so much baking. Most likely.
It just reminds me of being home and helping Mom in the kitchen, because let's me honest when you are little you ALWAYS want to help Mom. AmIright!?
I hope you had a great Thanksgiving and make sure and check back with me this month. I promise I am going to have recipes on the blog.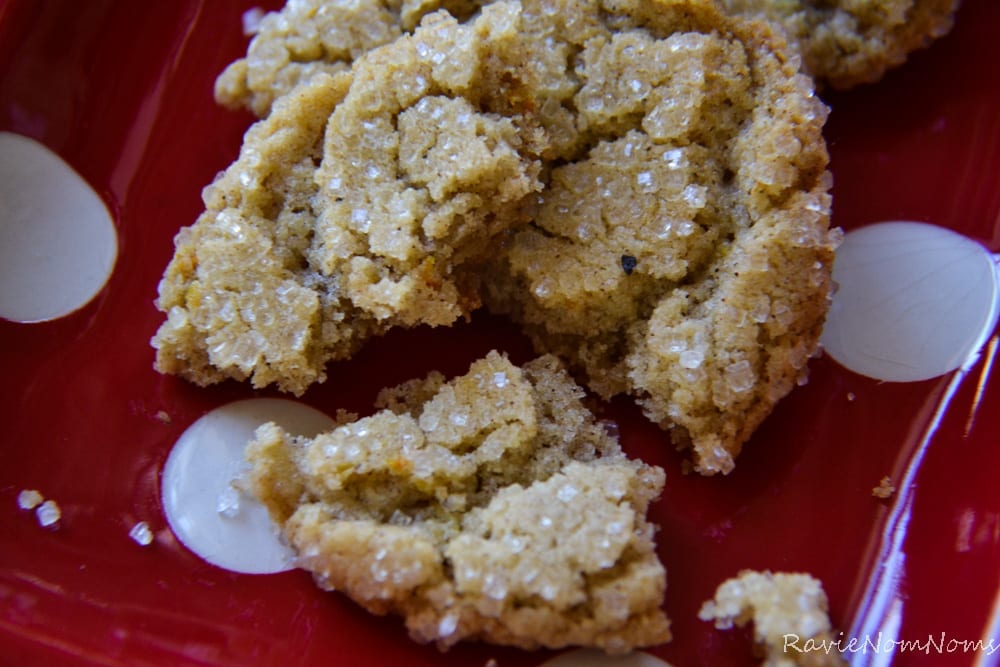 Happy Holidays!
Cinnamon Crackle Cookies
Author:
Prep time:
Cook time:
Total time:
Ingredients
1/2 cup butter, softened
1/2 cup shortening
1 cup sugar
1/2 cup packed brown sugar
1 egg
1 teaspoon vanilla extract
2-1/2 cups all purpose flour
1 tablespoon ground cinnamon
2 teaspoons baking soda
2 teaspoons cream of tartar
2 teaspoons ground nutmeg
2 teaspoons grated orange peel
2 teaspoons grated lemon peel
1/2 teaspoon salt
Sprinkle sugar
Instructions
Preheat oven to 350°
In a mixing bowl cream butter, shortening and sugars. About 3-5 minutes.
Add egg and extracts, mix well.
Add in orange peel and lemon peel until well combined. Add in the remaining ingredients gradually.
Shape into 1/2″ balls and roll in sprinkle sugar. Place about 2″ apart on a parchment lined baking sheet.
Bake for 12 minutes or until lightly browned.
(This recipe originally said it would make 36 cookies, however I made them smaller and they were still about 3″ in diameter after cooked, if you want a larger cookie then make 1″ balls)
Serving size:
1 cookie
Calories:
75
Fat:
3g
Saturated fat:
1g
Trans fat:
0
Carbohydrates:
11g
Sugar:
12g
Sodium:
74mg
Fiber:
0
Protein:
0
Cholesterol:
7mg
Notes
Original Recipe from All Recipes found [url href="http://www.tasteofhome.com/recipes/cinnamon-crackle-cookieshttp://"]here[/url].