BOO!
Did I scare you?
Happy Halloween friends!
Well, the day before, but all the same.
I have been on a little bit of a hiatus because I started a new job and I am trying to get my new schedule figured out.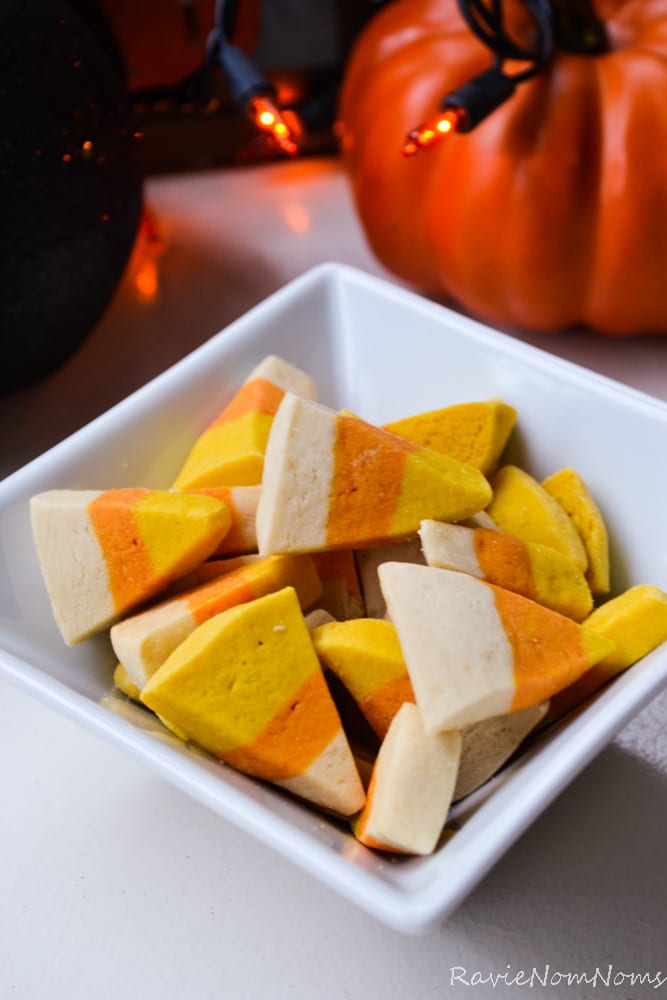 Different hours, long hours, which is good. I an really enjoying the challenge, but it takes some time getting used it.
I try to practice having patience with myself with getting back into my routines, but let's be honest… I don't really possess patience 😛
It was time for a move in my old job, not much room for growth and now I am with a company I feel like I can really make a difference at.
While that is kinda scary…
It is also very rewarding.
One of these days I will get back to blogging regularly and I know I pretty much say that EVERY time I post…
But I will
Blogging has been such a great part of who I am and I definitely don't plan on losing it.
Just maybe taking a breather before I go back full force.
It has been a pretty crazy year, so I am going to cut myself some slack on this one…
Today I am sharing a super simple and fun recipe that is so adorable for Halloween
Candy Corn Cookies!
I remember when I was younger Gina (my sister, yup) would eat candy corn and those little pumpkins by the fist full.
Pure sugar basically what is a kid not to love right??
YUCK!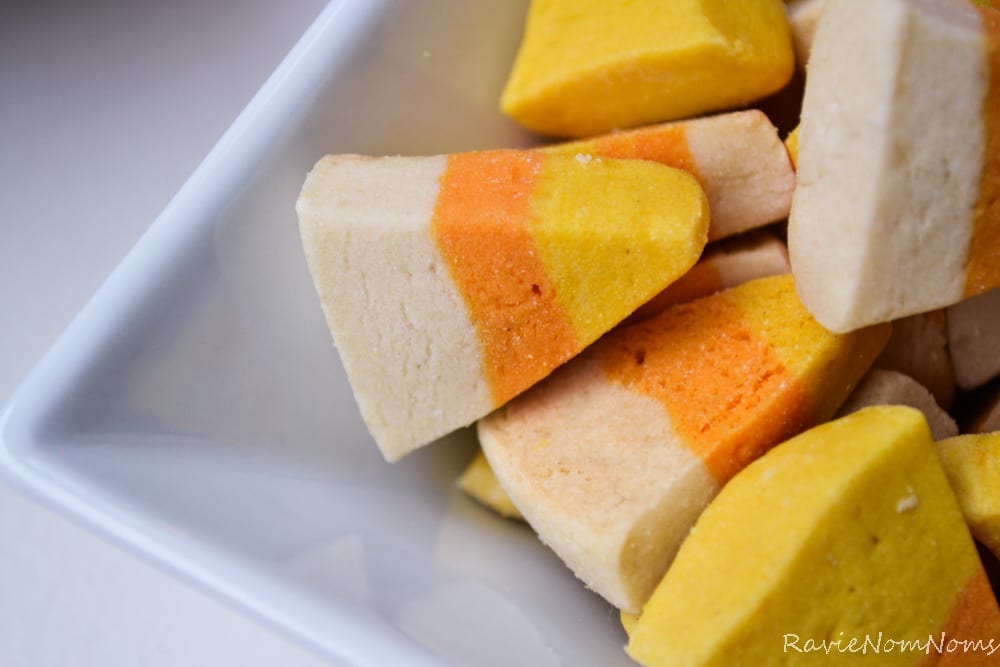 She loved them though, haha
These remind me so much of her and make me miss her dearly.
Love you Gina <3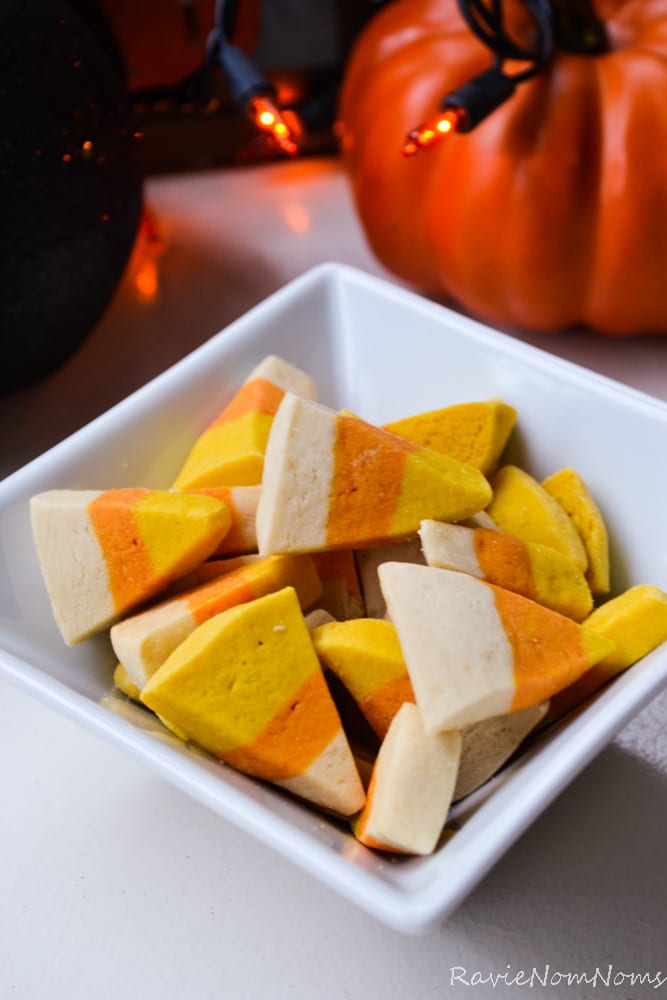 Candy Corn Cookies
2015-10-27 08:57:50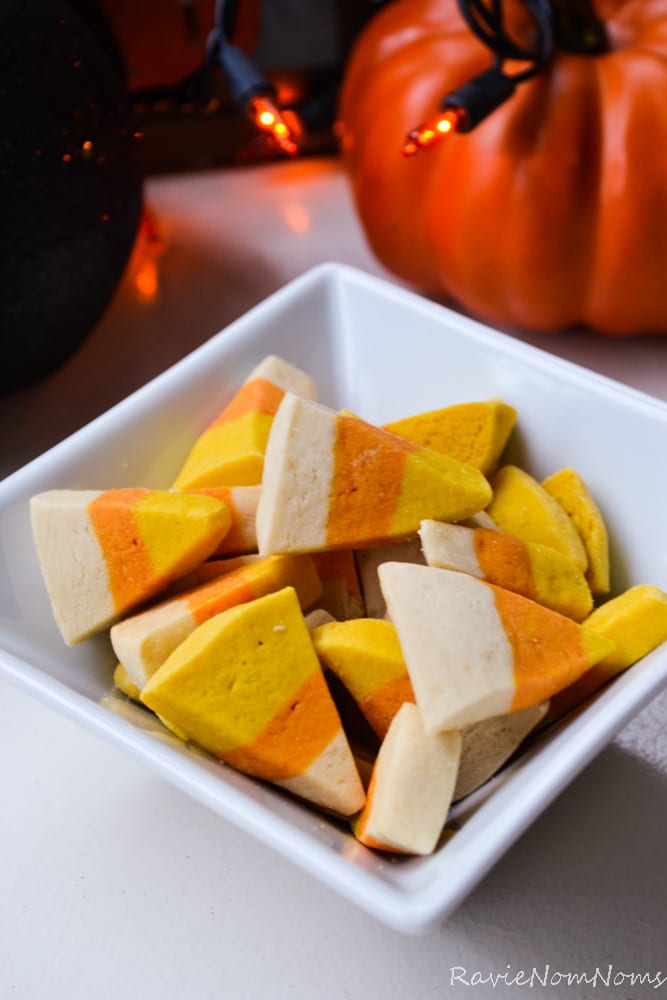 A perfectly cute way to enjoy Halloween
Ingredients
2 sticks butter, softened
1.5 cups powdered sugar
1 tbsp vanilla extract
1 egg
1/2 tsp baking soda
1/2 tsp salt
3 cups flour
red food coloring
yellow food coloring
Instructions
Cream together the sugar and butter until light and fluffy. Add the egg and vanilla and continue to beat until incorporated.
In another bowl, whisk together the flour, baking soda and salt. Add dry ingredients to the butter sugar mixture and mix until a soft dough just forms.
Remove dough from mixer bowl and separate into three equal pieces (use a food scale to weigh each piece if you want to be exact!). Mix together a little bit of red and yellow food coloring to make orange and then add the orange coloring to one of the dough pieces. Make another dough piece yellow and leave the third plain.
Place a piece of plastic wrap or tin foil inside a loaf pan and pat down the white dough inside. Place the orange dough on top (pat down firmly) followed by the yellow dough. Remove dough from pan, wrap up in either tin foil or plastic wrap and refrigerate overnight or for at least four hours.
When you are ready to bake your cookies, preheat your oven to 350 degrees. Cut 1/4th inch slices down the width of the dough. Continue cutting each slice into small triangles.
Place triangles on a lined baking sheet and bake for 6-8 minutes until tops are puffy and bottoms are golden.
Adapted from PBS Recipe
RavieNomNoms https://ravienomnoms.com/