Good Monday Morning to you all!
How was your weekend?
Hopefully full of rest or all the things you were hoping for 🙂
Nothing too exciting went on with mine. Working on the house, trying to catch up on some sleep. However, one of my best friends in the whole world celebrated her birthday this past weekend.
Happy Birthday Alana!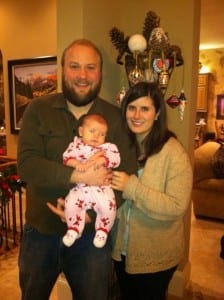 She is one of those people I have know since about the 1st grade. So about 22 years (that is crazy to say haha). She is enjoying the beginning with her first baby girl this year and I could not be more happy for her.
Alana is one of those people that was just born to be a mother.
In an effort to keep things simple in life, with all the things you have going on…new babies, lots of plans, activities, work…whatever it may be, I like to keep my recipes simple because I know what it is like to be rather busy.
I think it is VERY important to slow down sometimes and take a break, but anything that is quick and easy is my game when it comes to recipes.
Don't get me wrong I love cooking things that take time as well. I have made pasta from scratch and attempted making breads and doughs.
But with how busy I am on a daily basis, it is really important to me that I can make something that is going to curb a craving that doesn't take me all day to make.
There are some days when I am just really needing a piece of chocolate. Do you ever have those?
Most of the time I don't act on it, because well if I did…my waistline would surely suffer haha
I am not overly cautious about what I eat, I am just conscious of it. 😉
These that I am sharing with you today are the even quicker version of the normal s'more and in my opinion less messy. I love s'mores but holy cow melted marshmallow is a MESS!
Get that on anything but the graham cracker and you are up sh*t creek with no paddle.
Anyways, this recipe is another simple, quick and only 100-calorie treat that will definitely help curb those cravings you might get for 2 or 12 s'mores. 😉
Ingredients for S'mores:
Find the original recipe here.
2 teaspoons cinnamon Graham crackers
2 Large Marshmallows
1 tablespoon Semi-sweet chocolate chips
Melt your chocolate in a small bowl. Make sure you do this slowly in the microwave as to not burn the chocolate.
Have to make sure that you keep your eye on it. Especially when it is such a small amount of chocolate.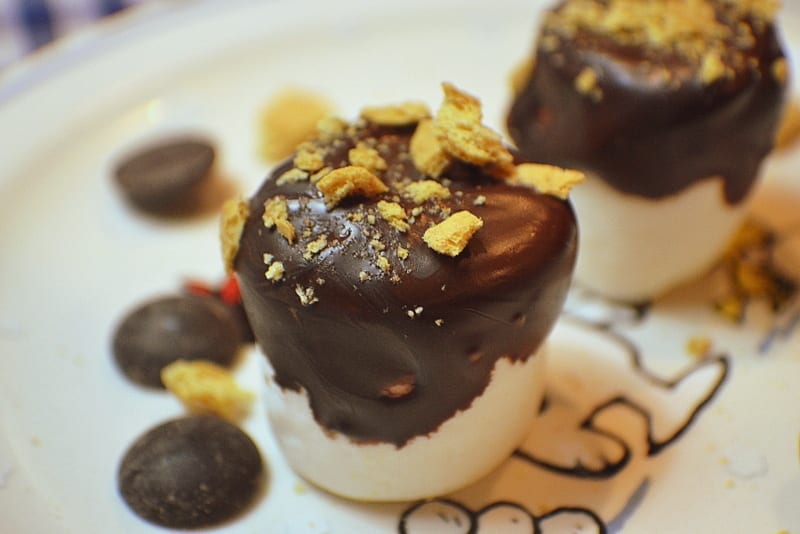 Let the chocolate cool just a tab before you start working with it. You don't want it to melt your marshmallows.
Roll/dip the marshmallows into the chocolate and them immediately sprinkle with the graham crackers.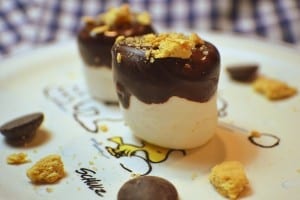 Let them sit for just a minute or 2 and then enjoy!
These are another one of Cooking Light's 100-calorie treats.
I love that they are doing this series. What an awesome way to get something in that you really enjoy but not have to worry about how many calories you are taking in.
Love it!
Have a great start to your week my friends!