Is it just me or is Christmas coming WAY too fast this year?
I feel like it was just Thanksgiving and now Christmas is less than 2 weeks away!
How does this happen? I am normally SO on top of my Christmas shopping. I normally have all my gifts wrapped and under the tree this year.
I still have things that are shipping to me right now!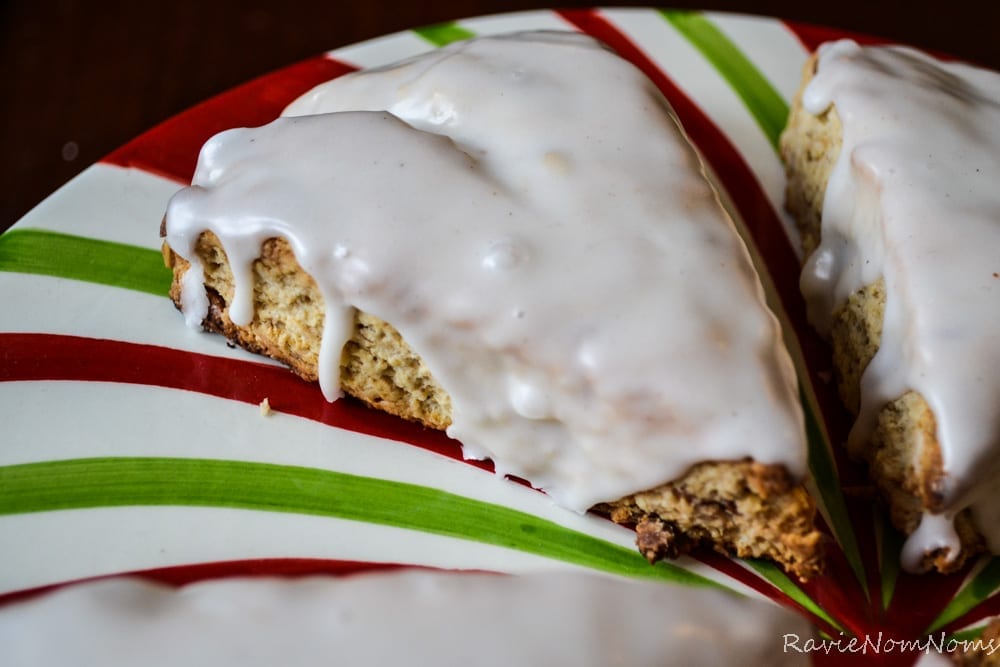 Btdubs, I heart Amazon. They make shopping so easy…all I have to do is press the buy button and BOOM! It is there in 2 days. Love it!
Anyways, I just feel rather unprepared this year for the holiday season and I am hoping that I can get everything taken care of in time.
The holidays around my family are filled with super indulgent food. Most of you know that I normally eat pretty well and I am always looking to make things more healthy for you.
Sometimes you need to indulge.
Eating well is good for the body and indulging is good for the soul.
I fully support a clean eating lifestyle of any kind, but I also support having those cheat days or moments when you have something that you don't get very often.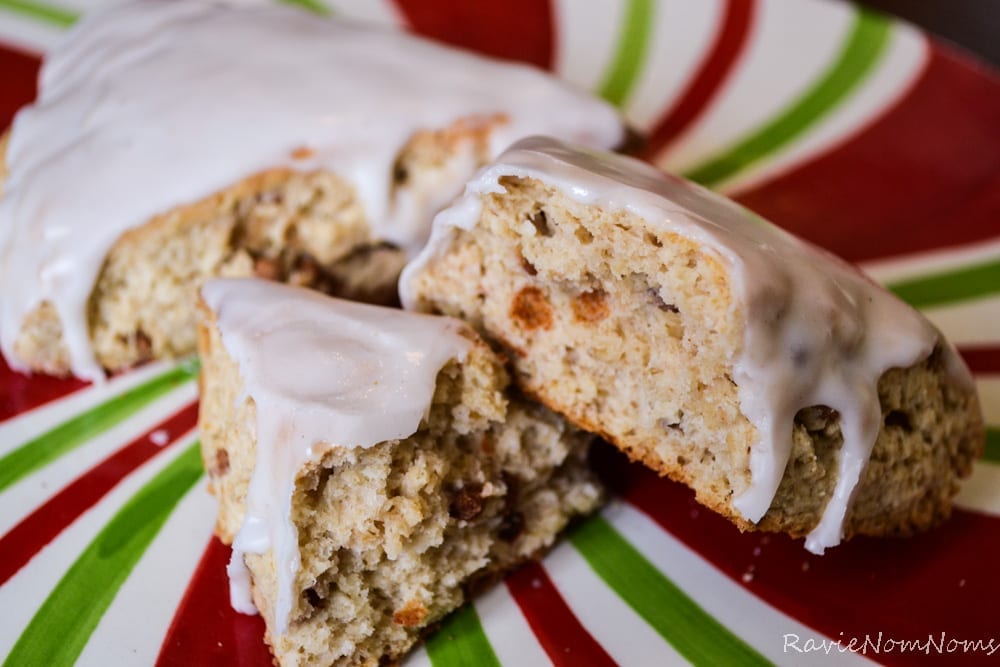 I see no harm in that. It might cost you a little extra time at the gym, but hey, it is the holidays. Live a little.
This recipe today was inspired by a Cooking Light recipe. As most of mine are. I went a little heavier with my recipe on ingredients, but the main idea is still there.
Scones are a staple in my house, we have them a lot during the holiday and we change them up to have many different flavors and looks.
My mom introduced me to "Flav-r-Bites" from King Arthur. They are great for muffins, scones, pancakes, cakes…anything really!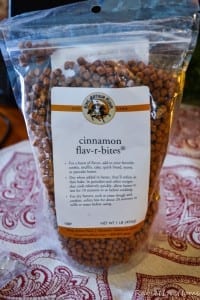 They kind of look like kibble, but they sure don't taste like it! They end up giving your recipes little bursts of flavor in every bite. They are amazing! Check them out on King Arthur!
These scones have a icing topping, which adds a lot to the sugar factor. You can not add the topping and these are still super delicious!
Cinnamon Streusel Oat Scones
Author:
Prep time:
Cook time:
Total time:
Perfect for the holiday season
Ingredients
2 cups all-purpose flour
1 cup old fashioned oats
1/3 cup brown sugar
1/2 cup chilled butter
1-1/2 teaspoons baking powder
1/4 teaspoon salt
1 teaspoon vanilla
1/2 cup King Arthur Flav-r-bites
1/3 cup low-fat buttermilk
1/4 cup skim milk
Topping:
1-1/2 cups powdered sugar
1/4 teaspoon cinnamon
4-6 tablespoons skim milk
Instructions
Preheat oven to 425
Pour milk, buttermilk, vanilla in a measuring cup and then place cinnamon flav-r-bites into measuring cup to soak.
Get your food processor and place all dry ingredients into it and pulse. Make sure everything incorporates evenly.
Cut your butter into small cubes. Add to food processor with dry ingredients and pulse together.
Pulse 8-10 times until mixture resembles small peas.
Add liquid to dry and pulse processor, until almost mixed. It should look like loose dough.
Remove from processor and turn onto lightly floured surface, do not over flour!
Knead together gently to form into a round and then pat to form 8″ circle.
Cut into 8 or 12 pieces, depending on size desired, place onto a parchment lined baking sheet.
Place each piece of the dough onto the baking sheet about 2″ apart.
Place into oven and bake.
Remove from oven and place onto cooling rack.
For topping:
Place powdered sugar, cinnamon and milk into bowl and mix with a whisk. This mixture should be rather thick.
Wait, until scones have completely cooled and then drizzle with topping.
You can also leave off the topping if you prefer
Serving size:
1 scone
Calories:
269
Fat:
8.9
Saturated fat:
5.1
Carbohydrates:
43.6
Sugar:
15.1
Sodium:
119
Fiber:
4.3
Protein:
4.7
Cholesterol:
21
Notes
Adapted from recipe found [url href="http://www.myrecipes.com/recipe/streusel-oat-scones-10000000420254/http://"]here[/url], from Cooking Light