Something about the smell of cinnamon makes me feel like the holidays are near.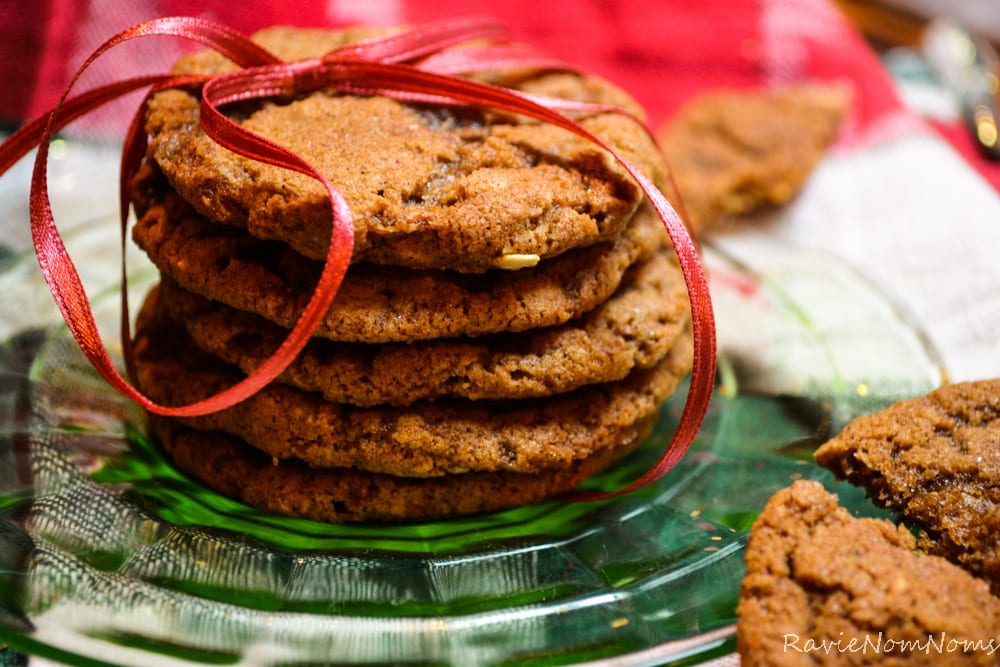 Cinnamon just has a warm smell to it and I love putting it in just about everything.
Do you have something that comforts you?
I just remember the smell of cinnamon permeating my house when I was little.
I love everything about cinnamon.
It tastes good, smells good, the color is vibrant, but you know what?? It is also good for you.
Shut.the.front.door.
Who would have thunk?
Did you know that cinnamon is actually one of the best spices for you?
Hell yes, bring on the cinnamon!!
Here a just a few of the benefits of the lovely spice cinnamon:
Can lower cholesterol
It has anti-fungal properties
Fights cancer!
Has been found to be a natural remedy for headaches and migraines
Helps stabilize sugar, which is great for weight loss
Just smelling it has been proven to boost cognitive function and memory
Has an anti-clotting effect in blood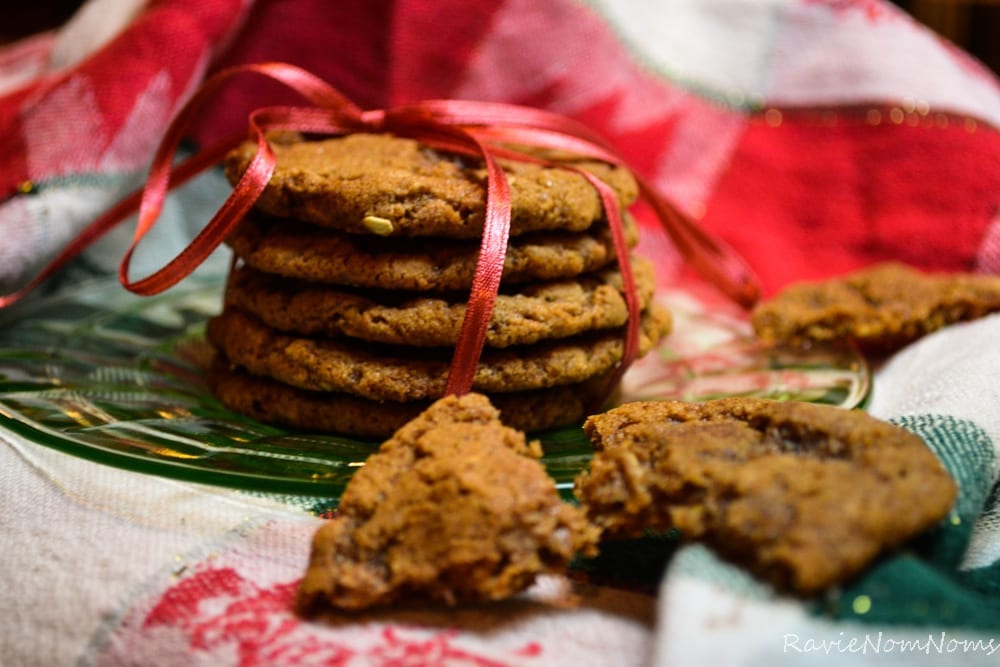 Wow!!
Pass the cinnamon please!
I eat a lot of cinnamon, even before I knew how great it was for me. Now, it makes me feel even better about snacking on 1 or 2 of these delicious cookies.
These cookies are great to make in an extra batch and then give some to friends, coworkers or family.
I made extra to take to my dance rehearsal for the girls and I. We have our show coming up this Sunday for Eclipse and we are so excited but nervous too.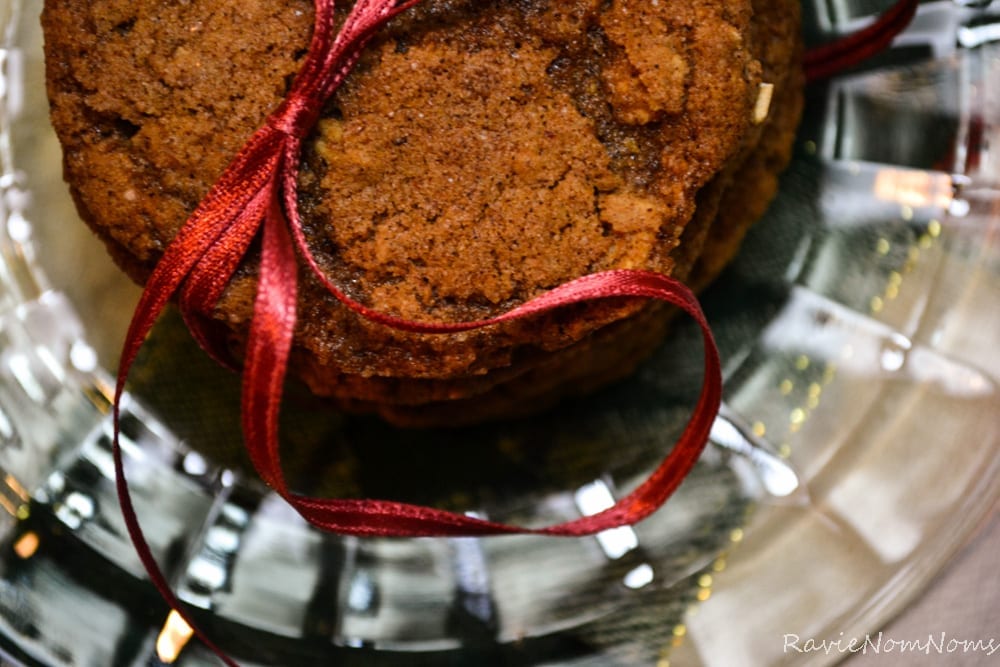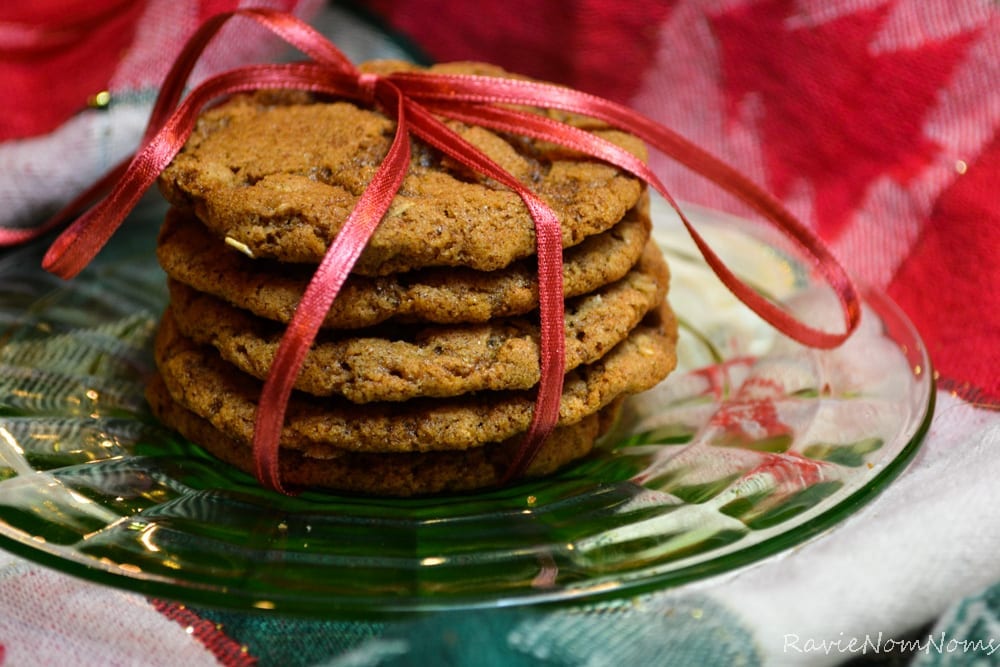 Enjoy these cookies and let me know if you have a favorite recipe or item that you love to use cinnamon in.
AND these cookies are on the Cooking Light Second Batch Contest. Head over to the link and vote for these beauties!! (click to view the entries once you are transferred to the contest by the link)
Spicy Oatmeal Cookie Crisps
Pepper is used in this cookie, it may sound off but it compliments the other spices very well. Try one (if you can stop there), and see!
Ingredients
½ cup whole wheat flour
¼ cup all purpose flour
1 teaspoon cinnamon
½ teaspoon baking soda
½ teaspoon ground allspice
½ teaspoon grated whole nutmeg
½ teaspoon pumpkin pie spice
¼ teaspoon salt
¼ teaspoon freshly ground black pepper
1 cup packed brown sugar
5 tablespoons butter, softened
1 teaspoon vanilla extract
3 tablespoons egg whites (1 whole egg)
½ cup old fashioned oats
Cooking Spray
Instructions
Preheat oven to 350°og
Place flours, cinnamon, baking soda, allspice, nutmeg, pumpkin pie spice, salt and ground pepper into a bowl and whisk together to combine.
In another bowl place the brown sugar, vanilla and butter. Mix together with a whisk or with a hand mixer. Either way works.
Add in the eggs and beat until well combined.
Combine the wet and dry ingredients.
Spray baking sheets with cooking spray and drop cookies evenly about 2" apart. Bake for 12 minutes or until crisp. Leave on baking sheets for about 2 minutes and then cool completely on a wire rack.
Notes
Original recipe on Cooking Light for Spicy Oatmeal Crisps found
here
.
Nutrition Information
Serving size:
1 cookie
Calories:
74
Fat:
2.7
Saturated fat:
1.6
Carbohydrates:
11.3
Sugar:
6
Sodium:
73
Fiber:
.5
Protein:
1.1
Cholesterol:
6