'Tis the season for blueberries!
Ah yes, b.e.a.utiful blueberries.
I am lucky that I never have to purchase blueberries because my mom has about 20 blueberry bushes. Which means that if I want blueberries, there are most likely 14 bags of them in the freezer, some on the bushes, or some on the counter.
Spoiled. I know.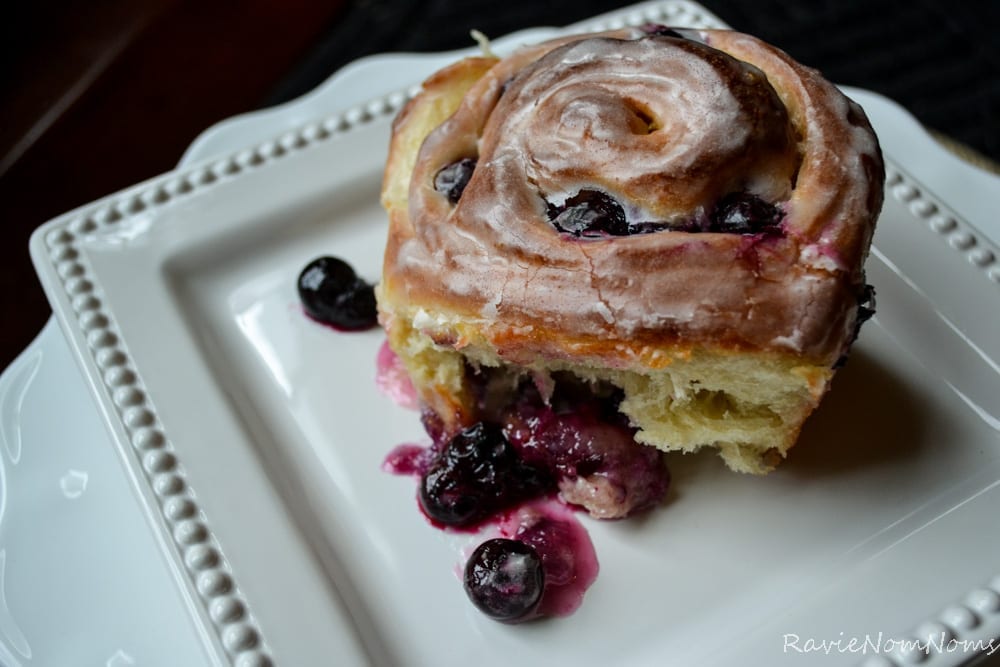 There are just so many things to do with blueberries though.
Shakes, smoothies, muffins, scones, breads, salads, with meats, cakes, ice creams, or just as snacks you pop in your mouth.
Blueberry muffins have to be one of my favorite things in the entire world.
I remember coming home to the smell of them when I was a kid. I am not a big fan of store bought baked goods of any kind.
Baked goods should be homemade. Call me a snob all you want.
But, I'm right 😉
So, how have you all been? Did you have an amazing holiday? Mine was full of housework and being outside. Which was awesome.
I actually unplugged myself from most social media outlets. I needed a break. Sometimes you just need a break from things. You know?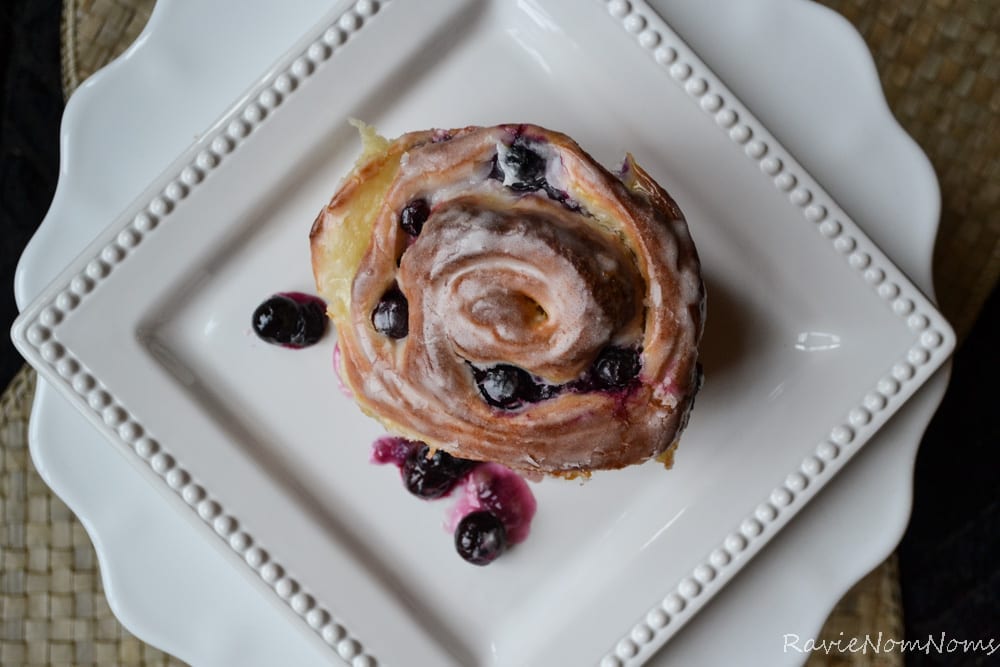 I may have "liked" a few things over the weekend, but I didn't post a darn thing. Not on the blog, not on Facebook, not on Twitter. Nada. Was kind of nice.
Sometimes I like to unplug for a bit and kind of, you know, enjoy life. I think that I get too wrapped up in it sometimes. So it is really nice to just not deal with it, if only for a few days.
Makes me wonder how we ever survived without our smart phones haha.
Try it sometime. If you don't get all your email or messages right as they come in, I promise the world will keep spinning and they will be waiting for you when you return.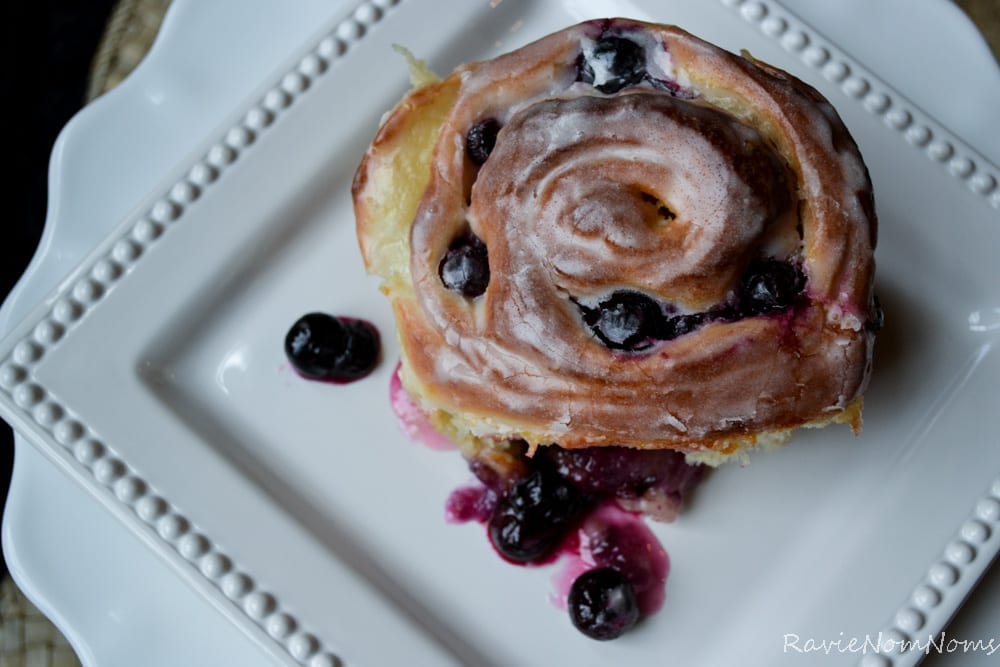 Today I am sharing with you a recipe my Mom created, for some blueberry rolls.
Kind of like a cinnamon roll, but with blueberries and lemon instead. Genius right?!
There is nothing better than blueberries and lemon together. They go together like peas and carrots, like peanut butter & chocolate, like pickles and cheese (wait what?) 😉
Anyways, this recipe isn't a quick one, so allow yourself ample time to get these made. The take time to make, rise, and bake.
However, the end result is well worth it.
Believe me.
Blueberry Rolls
Author:
Prep time:
Cook time:
Total time:
Use fresh or frozen blueberries for this great summer treat!
Ingredients
[u]Dough:[/u]
3 1/4 – 3 3/4 cups Flour
1/4 cup warm Water
pinch of Sugar
1 tablespoons instant Yeast (or two packets)
1/4 cup Sugar
1 teaspoon Salt
1 cup Milk
1/4 cup Butter
1 Egg[br]
[u]Filling:[/u]
1/2 Butter soften
2 Lemons zest
1/2 cup Sugar
1 1/2 – 2 cups Fresh Blueberries[br]
[u]Icing:[/u]
1/4 cup Butter melted
1 Lemon zest
Juice of one Lemon or 1/2 teaspoon of Lemon extract
2 cups Powdered Sugar
1/2 – 3/4 cup milk (use the amount that you need to get to your desired thickness)
Instructions
Place the warm water, yeast and sugar in a small bowl and set aside for 10 minutes to activate.
In a saucepan heat milk butter and sugar until warm but not boiling (120-130º). Set aside and let cool to 110-115º.
In a large mixing bowl combine 1 1/2 cups flour, and salt. Add yeast mixture and milk mixture to flour. Blend at low speed of your stand mixer until moistened 30 seconds. Add egg and beat at medium speed for 3 minutes. With a dough hook attachment or by hand stir in enough of the remaining flour to make a soft dough. Knead in mixer or by hand on a floured surface until smooth and elastic 5 to 8 minutes. Place dough into a greased bowl turning once to grease the top. Cover and let rise for about an hour or until doubled in size.
Prepare filling. Combine sugar and lemon zest. Soften butter to be able to spread.
Punch down dough. On light floured surface roll dough out to a 12″ x 18″ rectangle. Spread softened butter over surface of rolled out dough. Sprinkle sugar mixture evenly over butter and dough. Spread blueberries evenly over the sugar mixture. Starting with shorter side of dough start rolling dough tightly. Pinch edge to seal. Cut into 12 equal slices, place cut side down in a 13″ x 9″ pan.
Cover and let rise until dough has double about 30 – 45 minutes.
Bake at 375º for 20 to 25 minutes until golden brown on top. Let cool until warm.
Mix all icing ingredients until smooth. Spread evenly over warm rolls. Enjoy!
Notes
This recipe was created by my Mom from her cinnamon roll recipe.