I am so excited for Ramona's post today! I am always checking out with she is up to because she makes some of the most delicious looking meals!
I have been very blessed to have Ramona as a blogging friend for quite some time now. She is always a positive ray of sunshine when she comments on my posts and is always willing to offer up her wonderful opinions.
Enough of me now, onto Ramona and her delicious treats!
*****************************************************************************************************************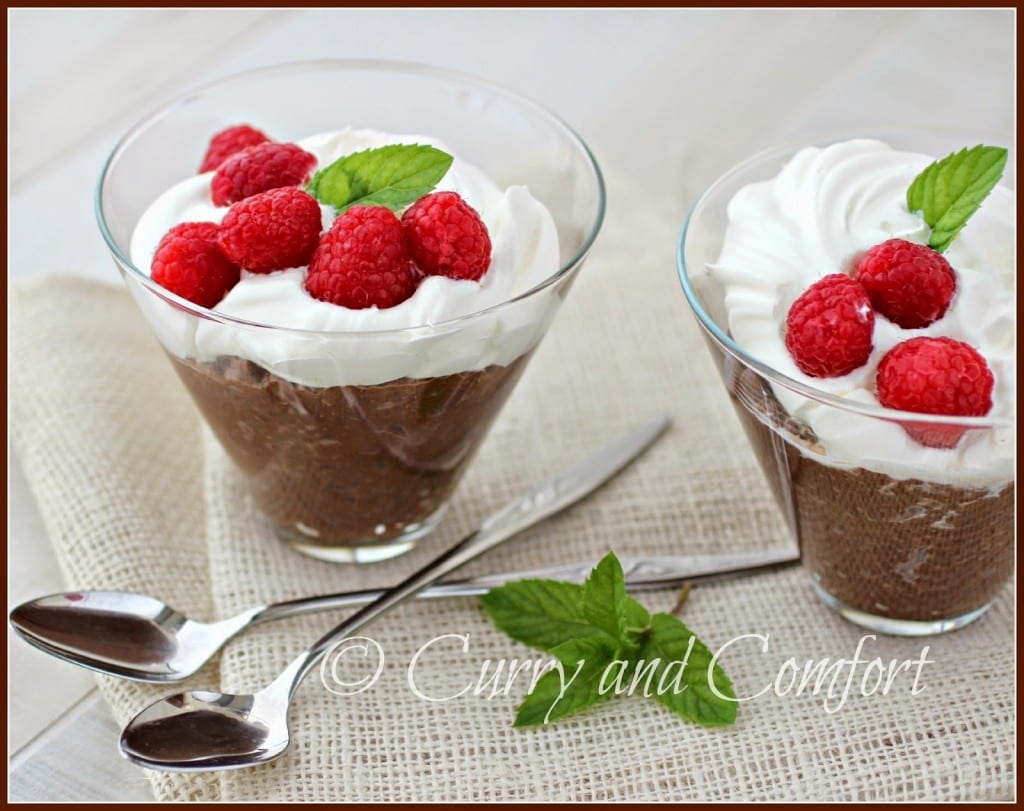 Hi everyone!
My name is Ramona and I come to you today from a blog called Curry and Comfort.  My blog is about all the food I love to eat from curries, stir fries and even some healthy food thrown in there for good measure.
I have been blogging buddies with Raven for some time now.  I was so excited to hear of her engagement and can't wait to see her beautiful wedding photos.  I know she will be a beautiful bride… no question!
Since Raven is busy getting her wedding plans all finalized these next few months before the big day, I volunteered to guest post on her blog today.
Now Raven is a dancer and she loves to eat healthfully.  So I decided to bring out this recipe that I have made a few times after seeing it on Dr. Oz.  I have a big bag of Chia seeds (thanks to Costco) so finding ways to use it up is always helpful.  I am also trying to eat low carb these days so this is a fantastic treat for my sweet tooth.
Hope you enjoy this recipe as much as I do. 🙂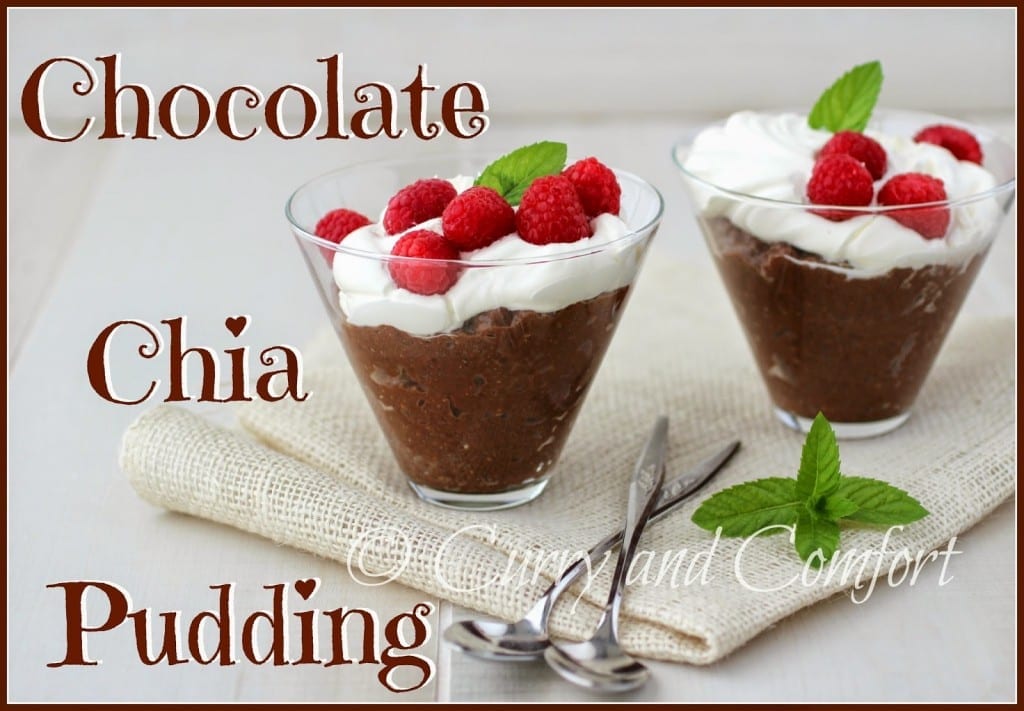 Chocolate Chia Pudding
Author:
Ingredients
3 tsp vanilla extract
1 1/2 cup unsweetened almond milk
5 tbsp chia seeds
2 tbsp cocoa powder
2 packets of stevia (or sugar substitute)
Instructions
Mix all ingredients, make sure almond milk is cold. Refrigerate overnight.
Notes
Recipe Source: http://www.doctoroz.com/videos/chocolate-chia-pudding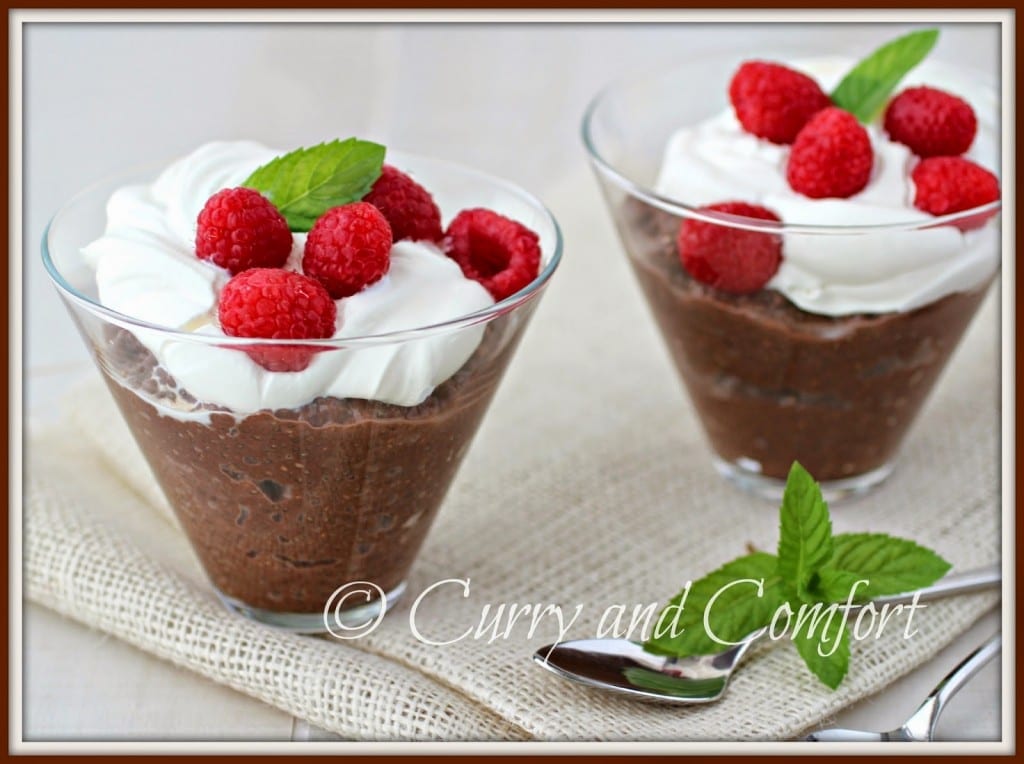 ******************************************************************************************************************
Now, if you will excuse me, I need to go make this immediately! 😉