I can barely contain my excitement for Teddy!
Who is Teddy you ask?
My puppy! My Bernese Mountain Dog that Patrick and I are picking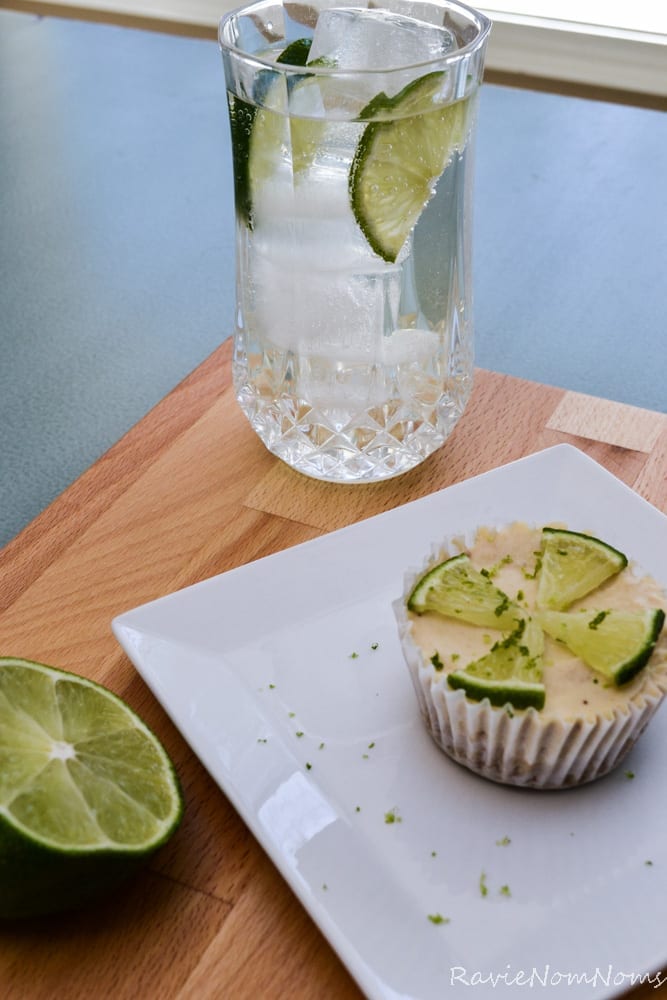 up on Saturday.
All of you who follow me in Instagram and Facebook have watched the obscene display of "puppy nesting" I have been having.
Is that even a thing?
If not, apparently I am starting it.
We have bought so much stuff for this dog and we don't even have him yet! haha
I literally feel like I am a kid waiting for Christmas morning 😀
Patrick and I have wanted a dog for so long, I mean SO long, but it never made sense for us to do it until now.
We didn't want to get one before we owned a house. We definitely didn't want to get the little guy when we were doing home renovations, while my parents were gracious enough to let us stay with them while the bulk of that was happening…I wasn't about to bring a puppy into that OR make my parents get used to an animal they wouldn't be keeping.
We also didn't want to get one while planning the wedding and then being gone for the honeymoon, that simply isn't fair to the animal.
Now that we have all that behind us and Patrick and I are moving into being married for 6 months on April 25th…
**Sidebar: can you believe that Patrick and I have been married for 6 months?! Time flies, seriously. End Sidebar**
It is time ::insert Lion King Circle of Life song::
It is time for puppy kisses, doggy tail waggin', walking in the zero temperatures, coming home to a smiling face and simply the unconditional love that a dog brings into your life.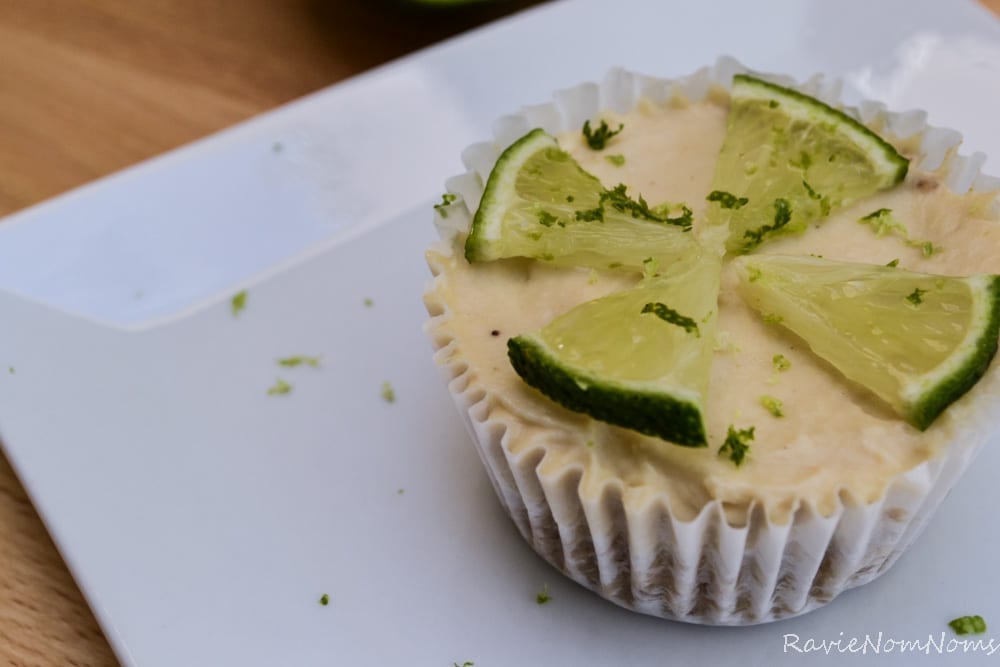 Sure, there will be ups and downs. Happy, difficult, rewarding even sad times and ultimately a loss in the end…
But to me, there is nothing equal to the love and respect you get from you dog as a companion.
Can you tell I am excited?!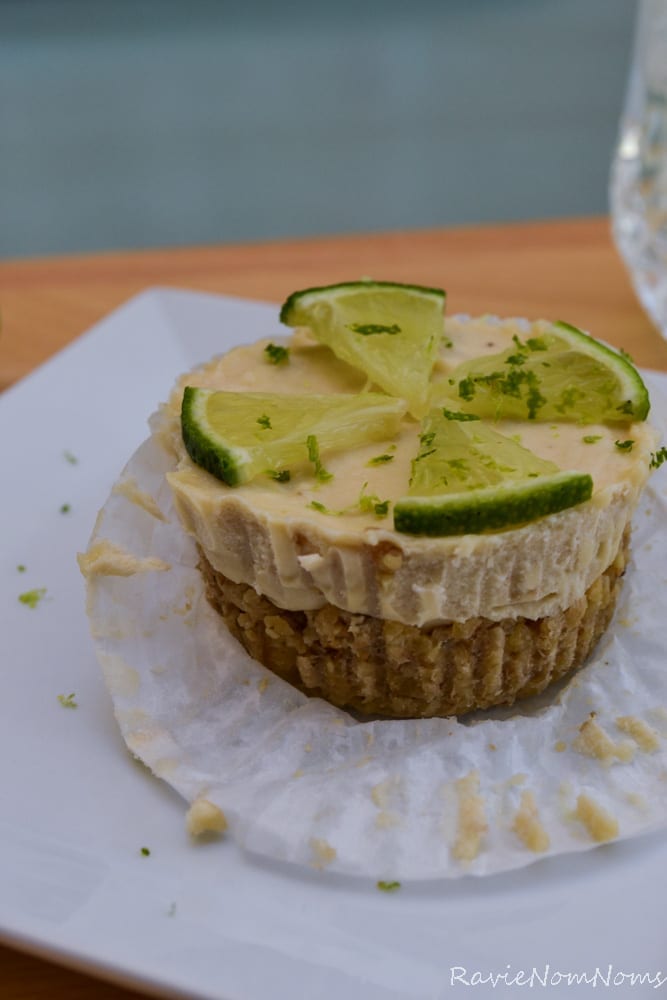 I can hardly wait for Saturday, I am jumping out of my seat!
Now, I will get to feature doggy treats on the blog! My mom has a recipe for dog treats that I am SURE Teddy will get to enjoy and I will make sure to share those with you as well.
In the meantime, I wanted to show you these little tartlets!
I got the recipe off of dextonista.com, which is an amazing website if you haven't been! Anyone that has food allergies it is a great place to check out!
I love trying new things. I have been kind of into the whole "raw dessert" thing lately.
Unfortunately, since Patrick hates nuts and coconut, so unless I blend nuts into smithereens, he won't touch it.
The key lime portion of this recipe he loved, but the crust? Not so much.
Either way, that just means I get to enjoy the raw treats myself.
Which I can't say I hate too too much 😉
These little tartlets would be GREAT for a spring party of some sort, maybe a luncheon. They are so rich that seriously one is all you could eat and they are pretty decent size anyways.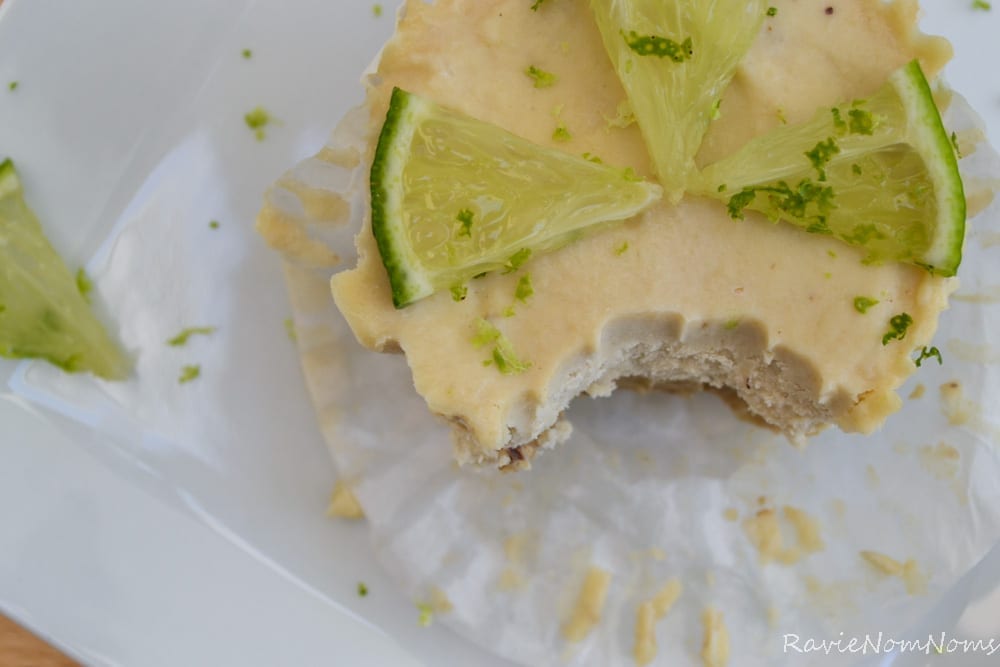 I hope you enjoy them as much as I did!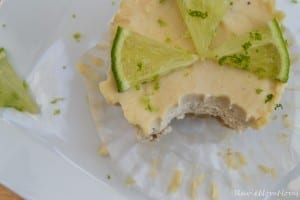 Raw Key Lime Tartlets
2015-04-14 11:39:17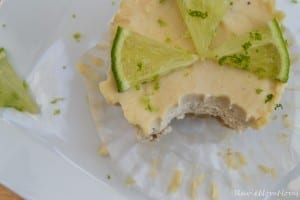 Serves 6
A tart and sweet way to enjoy the spring or summer!
For the Crust
1 cup walnuts
1 tablespoon coconut oil, melted
1 tablespoon pure maple syrup
½ teaspoon vanilla extract
pinch of sea salt
For the Filling
1 cup raw cashews
3 tablespoons coconut oil, melted
3 tablespoons raw honey
¼ cup fresh lime juice (key limes or regular)
½ teaspoon vanilla extract
pinch of sea salt
Instructions
Line a standard muffin tin with 6 parchment baking cups and set aside
For the Crust
Pulse the walnuts in a food processor until fine powder is formed (do not over process as it will turn into nut butter!)
Add in melted coconut oil, maple syrup, vanilla and salt and pulse again until a dough forms.
Scoop the dough and drop into the baking liners. Use your fingers to press down on the crusts firmly and place pan into the freezer until set.
To Prepare the Filling
Place the dry cashews in a blender and blend until the texture is similar to cashew butter.
Add in the remainder of the ingredients and blend until silky smooth. Adjust flavors to taste as desired. (Note: the final chilled desserts will be slightly less sweet than room-temperature)
Remove the pan with crusts from freezer and divide the cashew batter amongst the cups evenly.
Return to freezer and let set for at least 3 hours before serving.
Serve directly from fridge or freezer and keep all your leftovers chilled.
Nutrition
Calories: 384
Fat: 32g
Sat Fat: 10.6g
Cholesterol: 0mg
Sodium: 83mg
Potassium: 263mg
Carbs: 21.7g
Fiber: 2.4g
Sugars: 12.2g
Protein: 8.6g
Calcium: 3%
Vitamin C: 6%
Iron: 12%
Adapted from Detoxinista
RavieNomNoms http://ravienomnoms.com/