Ok, so it has literally been a month since I have posted….whatttt the heck!?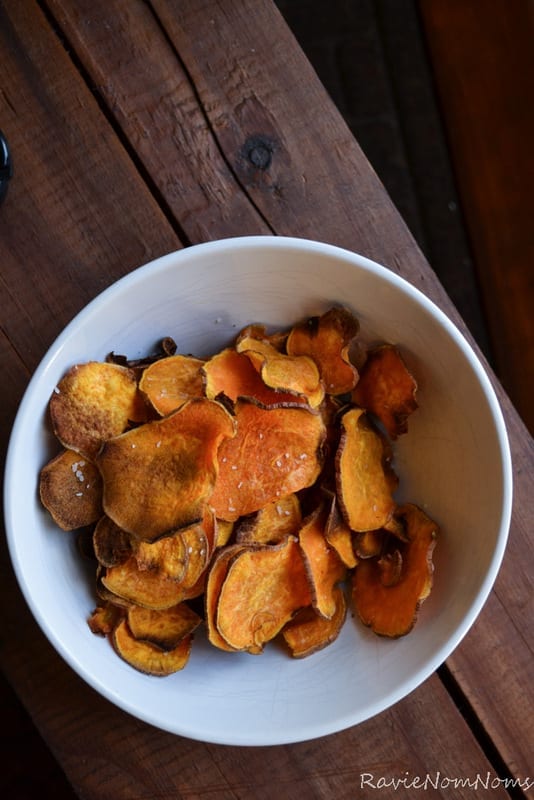 I apologize my dear friends, my priorities have changed so much this past year.
I adore my little blog here, but with things that are happening in my life, I am finding it hard to to have to time post and share my recipes.
Getting married is really a full time job by itself, not to mention the actual job that I have that I work 8 hours at and then try to get some gym time in and also you know…sleep and renovate my home.
Sheesh.
Who knew?
I still love to cook and I still do a lot, but I just haven't had time to actually take pictures of it and then make a blog post.
If you follow me on Instagram, you know that there is never a shortage of food around me!
I am just amazed at how quickly this year is going already. Like amazed, it has to be because I am so busy and running around and always doing a million things.
Which is probably also why I am so tired all the time! haha
Anyways, I wanted to share this recipe with you for sweet potato chips.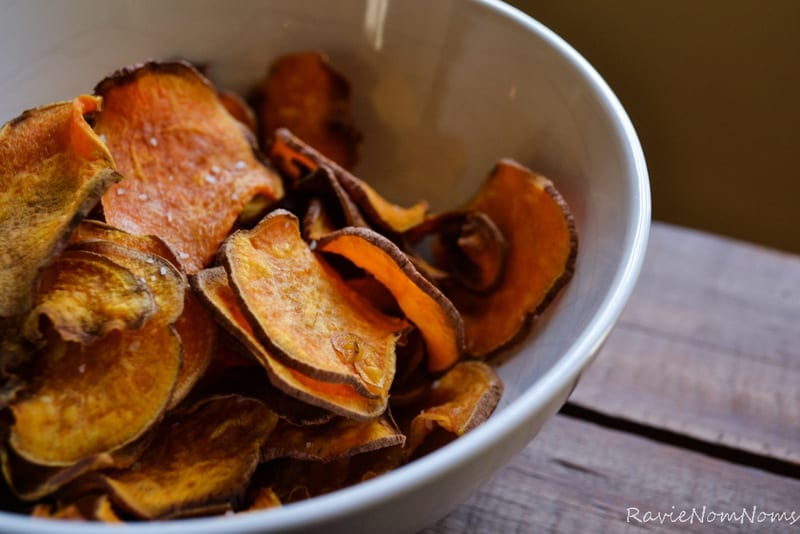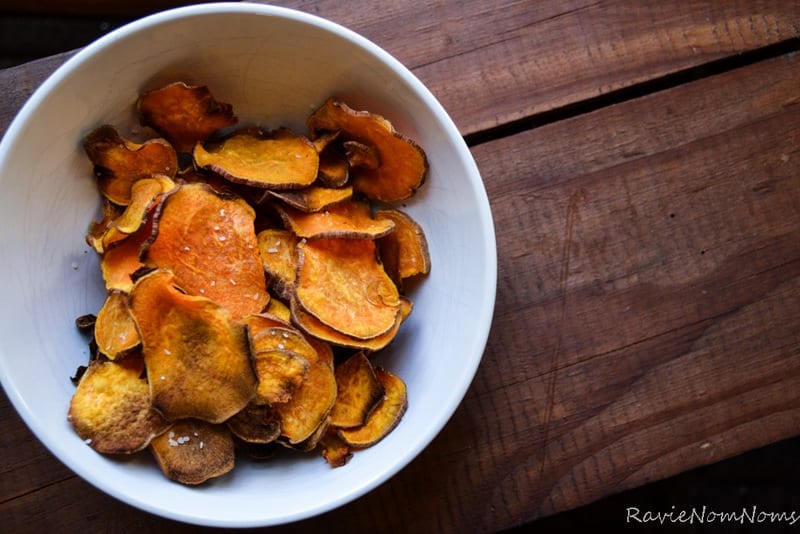 I am obsessed with sweet potatoes. They are delicious!
Did you know that they have beta-carotene just like carrots?! Not all sweet potatoes are orange either, but around me the grocery stores really only carry the orange ones unless I want to go to Whole Paycheck Foods.
This recipe is so easy, it is delicious and it can go with any dish really.
Patrick and I enjoyed these with some poached eggs and spinach last night, but you could enjoy them with a sandwich or a burger. Even on their own if you are needing something to snack on.
I miss all of you and I still keep up to date with all of your posts. Be patient with me as my wedding year is driving me batty! haha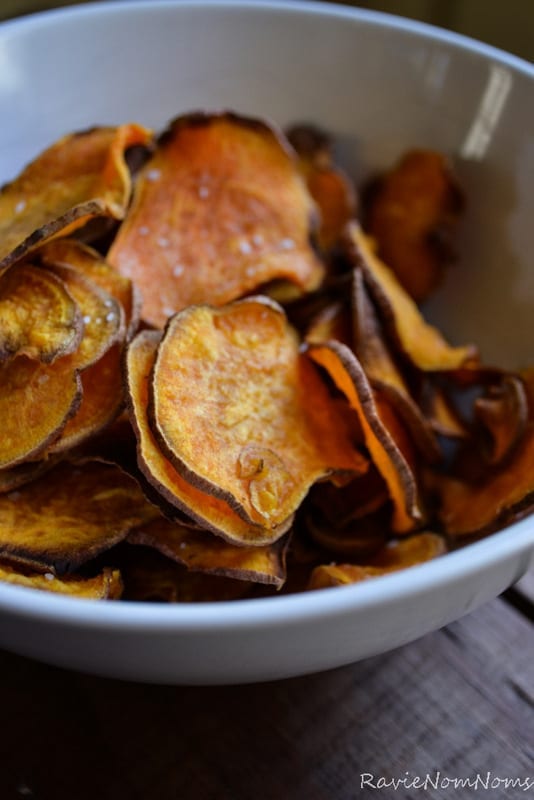 Sweet Potato Chips
Author:
Prep time:
Cook time:
Total time:
Easy, fun and totally worth the crunch!
Ingredients
Cooking spray
2-3 small sweet potatoes, very thinly sliced (about .5lbs)
1/2 teaspoon salt
1/4 teaspoon freshly ground black pepper
1 tablespoon olive oil
Instructions
Preheat oven to 400°
Thinly slice raw sweet potatoes, with the skin, with a mandolin. You want the slices to be as thin as you can possibly make them.
Place the slices into a bowl and toss with 1 tablespoon olive oil. Eyeball this, if a tablespoon looks like it might make the slices too greasy, do not use all of it. I think I ended up using around 3/4 tablespoon.
Line a baking sheet with parchment paper and lightly spray with cooking spray.
Place thin sweet potato slices on the baking sheet so they do not touch and lightly salt and pepper.
Place into the oven and cook for about 20-25 minutes. Keep an eye on these! Since they are so thin, they turn from crispy to burned really quickly.
Serving size:
1/2 cup
Calories:
121
Fat:
3.8
Saturated fat:
.6
Carbohydrates:
21.2
Sodium:
394
Fiber:
3.1
Protein:
1.2
Cholesterol:
0
Notes
Adapted from Cooking Light Recipe [url href="http://www.myrecipes.com/recipe/microwave-sweet-potato-chips-50400000127541/http://"]here[/url].