Ok.
I am not sure what else to say about this post, but it is full of green.
Not the kind you put in your wallet (more like the kind that is always leaving my wallet).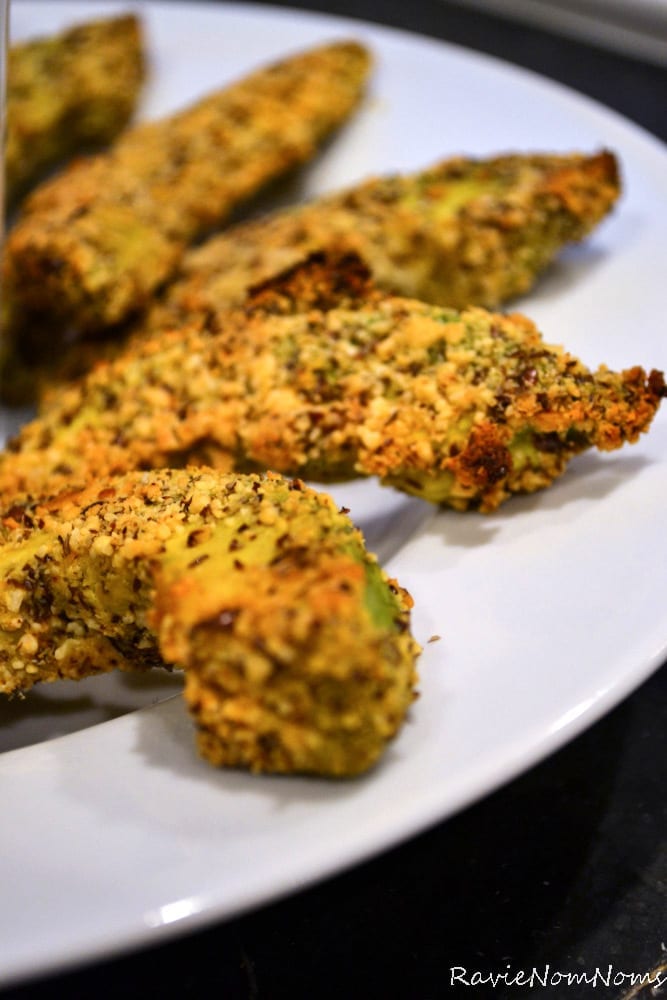 No, not the kind you walk on in the summer.
Nah, not St. Patty's day beer or broccoli.
Avocado my friends.
Avocado.
Can you believe that when I was younger that I actually didn't even like avocado?
::audience gasps::
Tis true, food bats. Tis True.
My love of avocado began in high school when I lived in the Philly area. My Grandad was visiting my family rather regularly because he had a shop associated with his business about 10 miles from where we lived.
Strange, since he lives in Kansas City, KS it was amazing to me that he had a place so close to where my family moved from when we were in KS.
Small world huh?
Anyways, I remember my Dad being out of town and my Mom had gotten oh, probably 10-12 avocados from the store and was making guacamole for Mexican night.
Mexican night is staple in my family, we probably have it at least once a week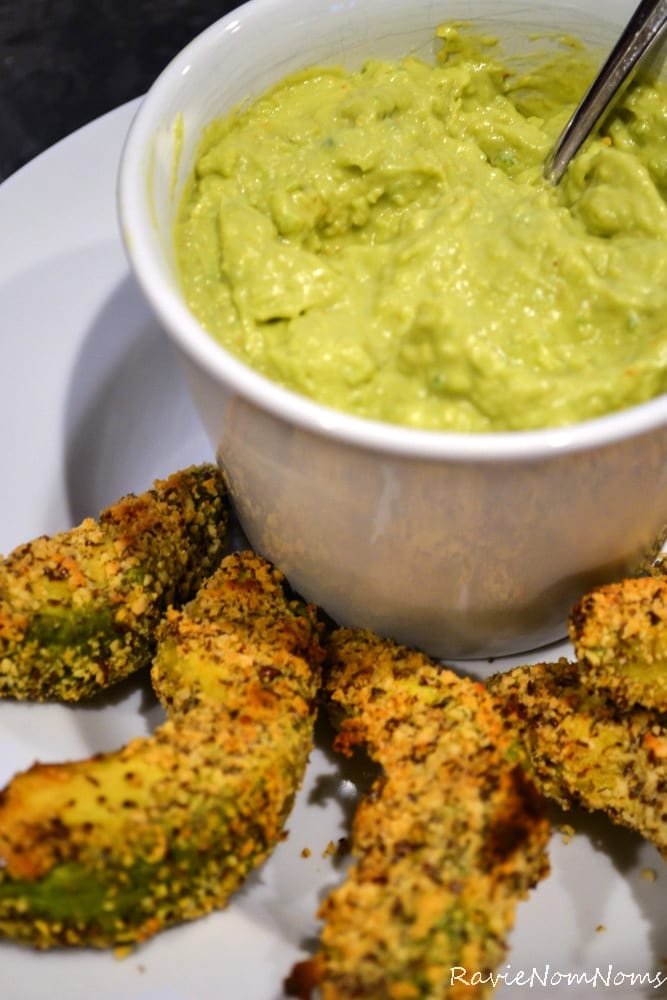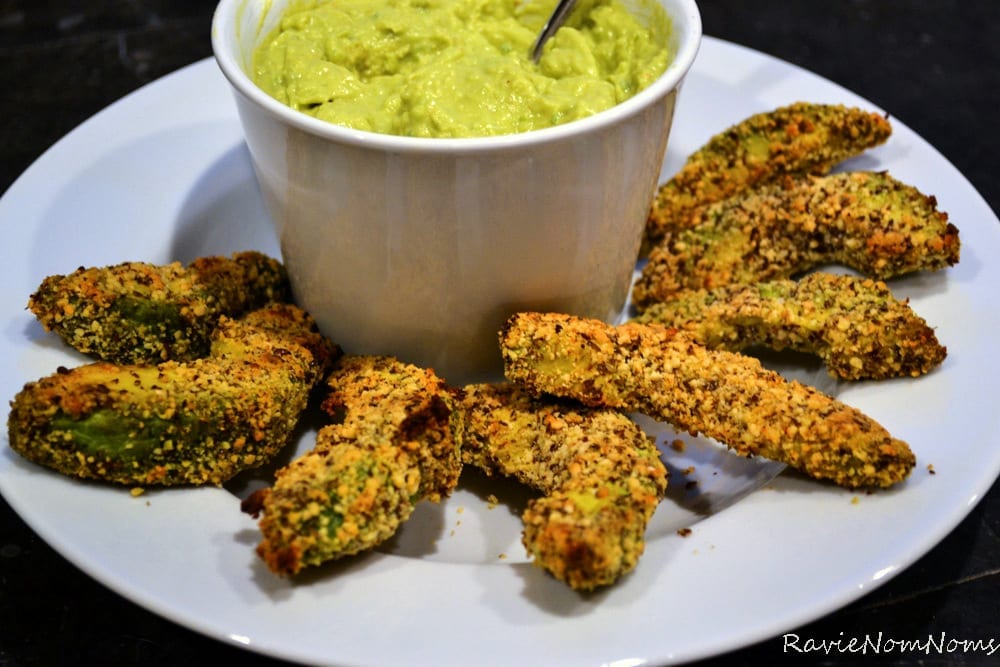 Well, at that point, I didn't TOUCH avocado, let alone guacamole.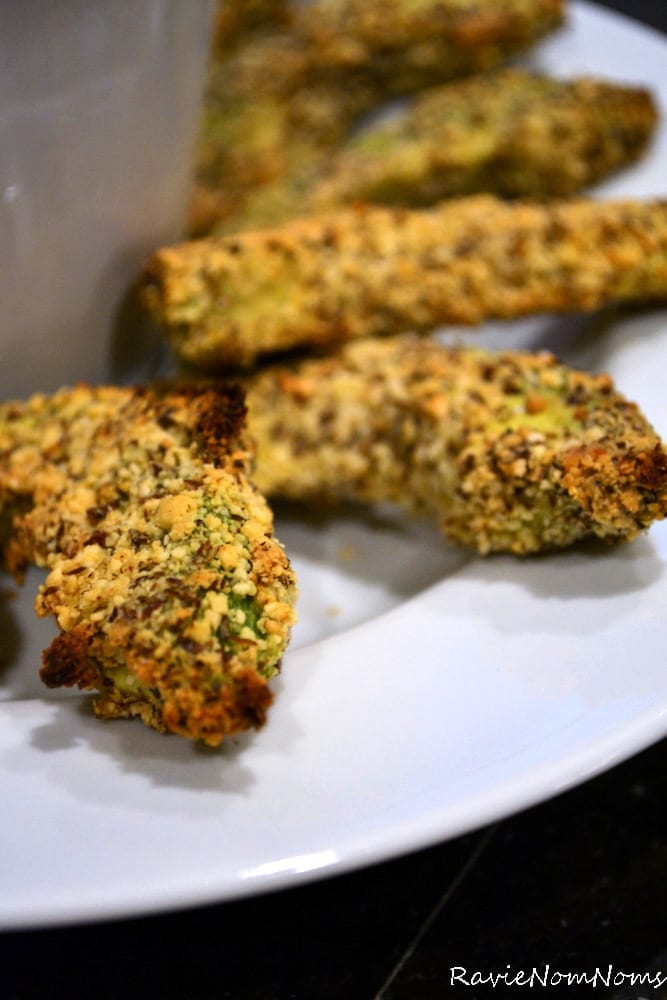 My Grandad told me, I needed to buck up and try it because there was nothing to not like.
So I did.
And you know what?! I loved it.
Then my Mom, Grandad and I proceeded to eat 10-12 avocados that were made into delicious guacamole for about 3 hours. We never did make it to the rest of the meal 😉
Today, I am sharing with you avocado fries, which I saw and just HAD to try plus a healthy avocado dip that can be paired with just about anything.
Let me tell you. This did NOT disappoint.
If you like avocados? You have to try this.
I used almond flour for the crunch, but you are more than welcome to use bread crumbs, panko or even coconut. Whatever your heart desires.
Seriously…how good do these look.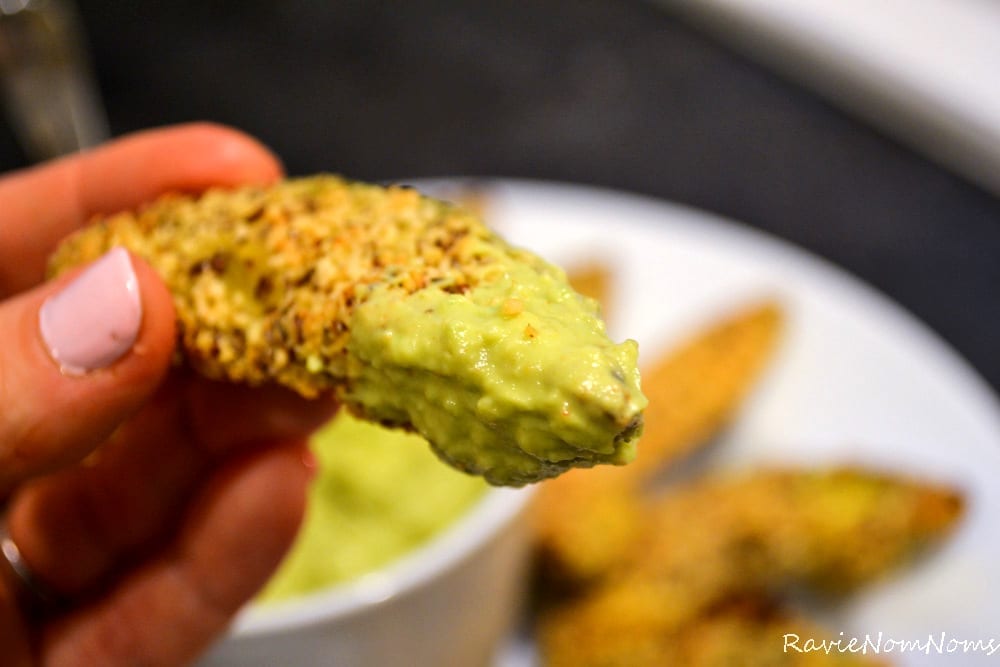 #nomnoms
Avocado Dipping Sauce
Author:
Prep time:
Cook time:
Total time:
Eat this with fries, eggs, as a spread on your sandwich…really. Once you taste this you will want it on everything!
Ingredients
3/4 cup fat-free Greek Yogurt
1/2 cup yellow onion
1 jalapeño (you can seed to keep spice down, we kept it in)
2 tablespoons fresh lime juice
1/2 tablespoon cayenne powder
1/2 tablespoon paprika
1/2 teaspoon salt
1/2 teaspoon pepper
3 ripe avocados
2 garlic cloves
Instructions
This is easy.
Put everything in a food processor and blend until smooth.
Serving size:
2 tablespoons
Calories:
70
Fat:
5.9
Saturated fat:
.9
Carbohydrates:
4.6
Sodium:
83
Fiber:
2
Protein:
1.3
Cholesterol:
0
Notes
Original recipe adapted from Cooking Light's [url href="http://www.myrecipes.com/recipe/avocado-yogurt-dip-with-cumin-10000001536783/http://"]Avocado-Yogurt Dip with Cumin[/url]
Avocado Fries
Author:
Prep time:
Cook time:
Total time:
Believe me when I tell you, these are amazing…
Ingredients
3/4 cup Almond Meal
2 tablespoons flax meal
1 teaspoon chili powder
1/4 cup egg whites
2 avocados, peeled & sliced
Cooking Spray
Salt
Pepper
Instructions
Heat oven to 400°
Combine flour, flax, chili powder and pepper into a bowl. Place egg whites into another bowl and whisk gently.
Cut avocados in half, remove seeds and slice evenly in peel. With a spoon gently run it along the edge of the peel and remove slices. (this will make around 16 wedges – with some smaller pieces)
Spray baking sheet with cooking spray.
Dip avocado slices into egg whites and then into the flour mixture and place onto prepared pan. Repeat this until you have no more slices.
Sprinkle with salt and cook for 10-12 minutes or until the fries start to firm up.
Eat with dipping sauce!
Serving size:
~6 fries
Calories:
242
Fat:
21.9
Saturated fat:
4
Carbohydrates:
10.5
Sugar:
.8
Sodium:
78
Fiber:
7.9
Protein:
5.3
Cholesterol:
0