Well hello all!
Are you getting snow like we are in the Northeast?
We has some yesterday and appppaarreennnntttlllyy we are getting like 8-10″ of snow from tonight until tomorrow afternoon?
Sweet.
Can't wait. I mean really. I.am.stoked.
::blank stare::
Granted, I live in New England. Yes, I know this. But, as I have gotten older…cleaning up snow SUCKS!
Anyways, Mother Nature, if you could like make it so I have a snow day tomorrow that would be awesome. Because all the schools are already cancelled….and I never get a day off.
🙂
Moving on…
********************************************************************************************************
TOMORROW Steph over at Steph's Bite by Bite is holding a Bake Sale for Noah and I am participating so make sure you go on over and check it out.
In an effort to help a family with medical bills for a little boy who has been recently diagnosed with severe autism,
Steph has put together a bake sale with TONS of yummy treats.
The bake sale will begin at 5am EST on Wednesday, February 5, and will go until Thursday, February 6, 9 am EST.
So make sure you get on over there and check them out.
I donated my Spicy Oatmeal Cookie Crisps. If you missed the post, you can not only go and check it out but you can buy them too!
Thank you in advance for your support and warmth!
********************************************************************************************************
Until then, feast your eyes on these babies.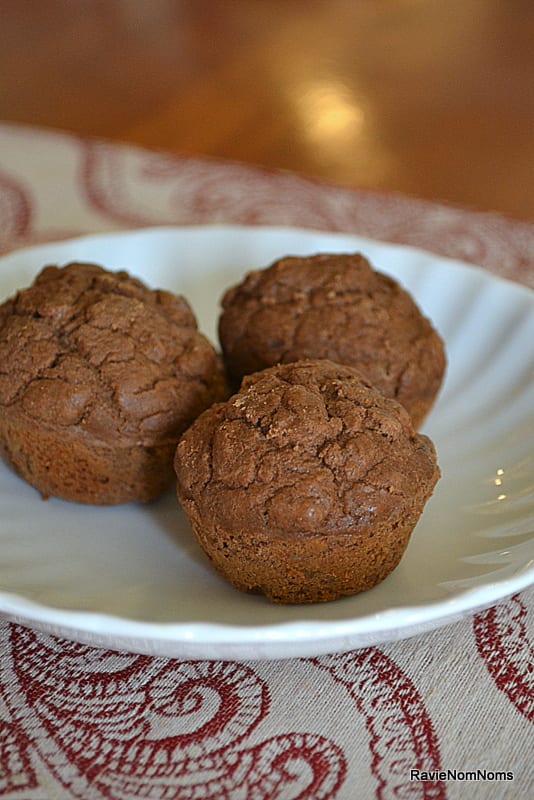 Yummy, moist and super healthy for you.
This was my first experience with cooking with coconut oil. I was pleasantly surprised. I have always been weary because Patrick hates coconut. I think it is a texture thing for him.
I know, insanity. He also hates nuts.
::enter second blank look::
Anyway, there was NO coconut taste. NONE. Which is great because I didn't have to worry about him thinking there was coconut in it.
However, he did do his weirdo face when he tried it because he thought I put coconut flakes in in. However I did not. Sometimes, I just shouldn't tell him what I make things with…that way he will never know.
His sister told me about a time when he ate a WHOLE BOX of cookies that nuts in them and didn't even slow down until someone said…
"Uhh, you realize there is nuts in those cookies" :CHOKES!: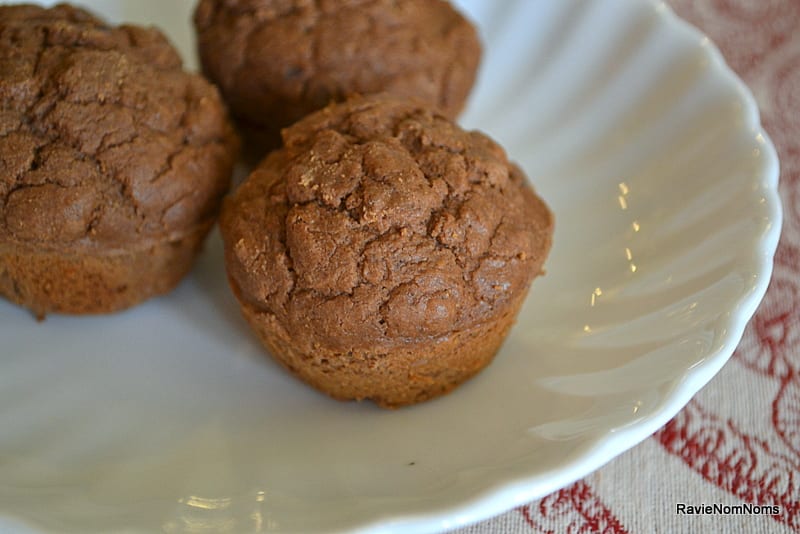 Picky man.
However, I love these little guys. They are healthy, they are super awesome for pre and post workout meals, even a little something sweet after dinner.
Perfect little mini muffins! Enjoy!
Mini Chocolate Muffins
Author:
Prep time:
Cook time:
Total time:
Ingredients
1 cup Chocolate Rice Protein Raw Vegan
1/2 cup Egg Whites
3 tbs Cocoa Nibs
2 tsp organic cocoa powder
2 tbs Coconut Oil, melted
1 tbs cinnamon
3 tsp baking powder
1/4 cup unsweetened almond milk
1 banana
Instructions
Preheat oven to 350°
Mash banana and add milk, eggs and oil. Whisk together well.
Add all remaining dry ingredients together and combine until well mixed.
Add dry and wet mixtures together.
Prepare 2 mini muffin trays with cooking spray, fill each cup with muffin mixture to the top!
Bake for 10-15 minutes and check with a wooden toothpick. Serve warm and then place into the refrigerator for storage.
Serving size:
1
Calories:
33
Fat:
1.8
Saturated fat:
1.3
Carbohydrates:
2.4
Sugar:
.8
Sodium:
13
Protein:
2.1
Cholesterol:
0
Notes
Original recipe can be found at Tone it Up.com! [url href="http://toneitup.com/2013/02/healthy-valentines-day-desserts/http://"]Here[/url]