Happy Friday!
Here are a few snapshots of my birthday:
It was lovely and I had so much fun.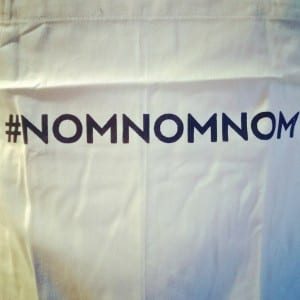 A new Apron from my Girlfriend Tam – How perfect is that?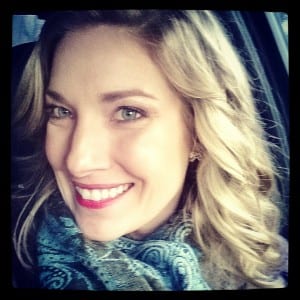 All dolled up for my dinner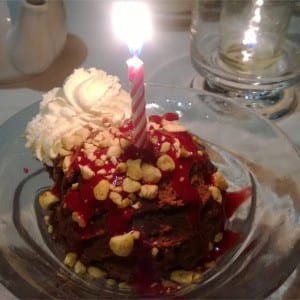 Chocolate Mouse with Raspberry Sauce and Toasted Hazlenuts :: swoon::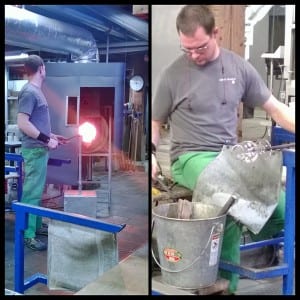 Simon Pearce glass blower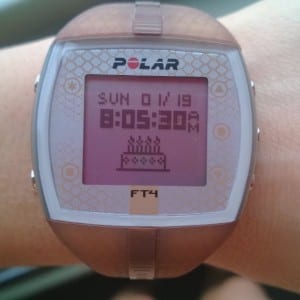 My FT4 wishing me a happy birthday <3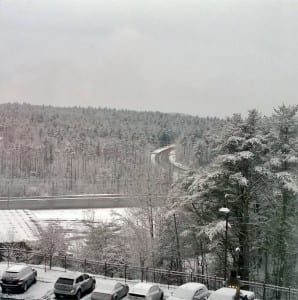 Snow on my birthday in Vermont #win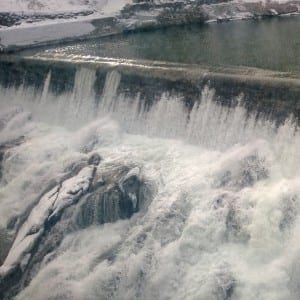 Waterfall at Simon Pearce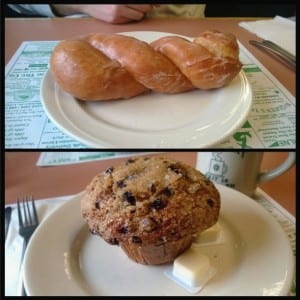 Totally indulgent breakfast with Patrick in Vermont
Overall I cannot complain. I had a lovely birthday and I know it is almost a week after at this point, but I just wanted to share it with some of you that didn't get to see it on Instagram.
I say less words and more pictures today so here are some pictures of the delicious oat cookies that I made that are no bake.
I love simple recipes.
I love them even more when they are healthy!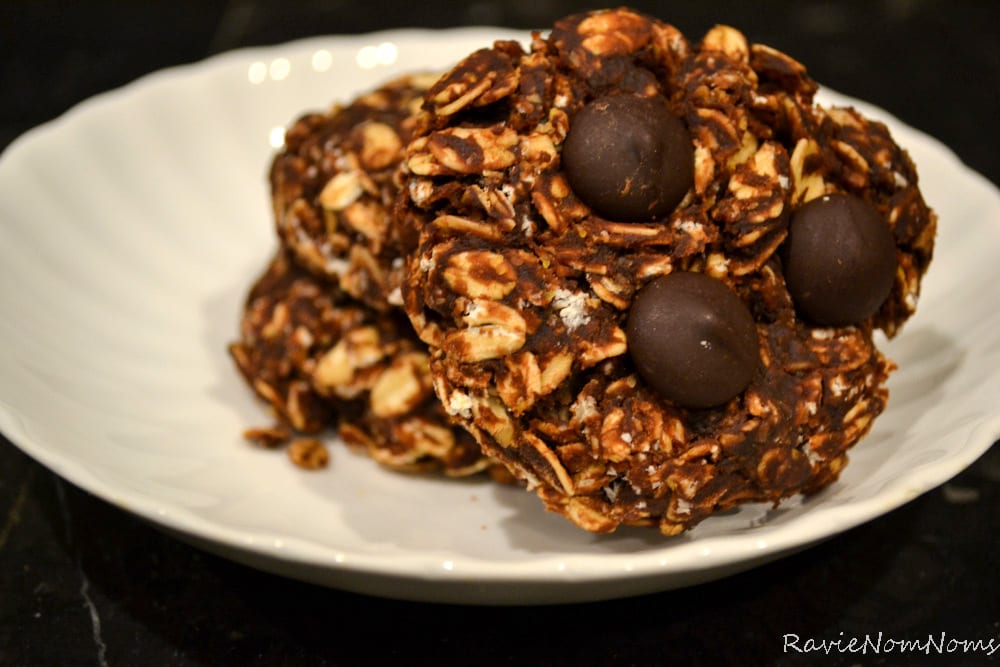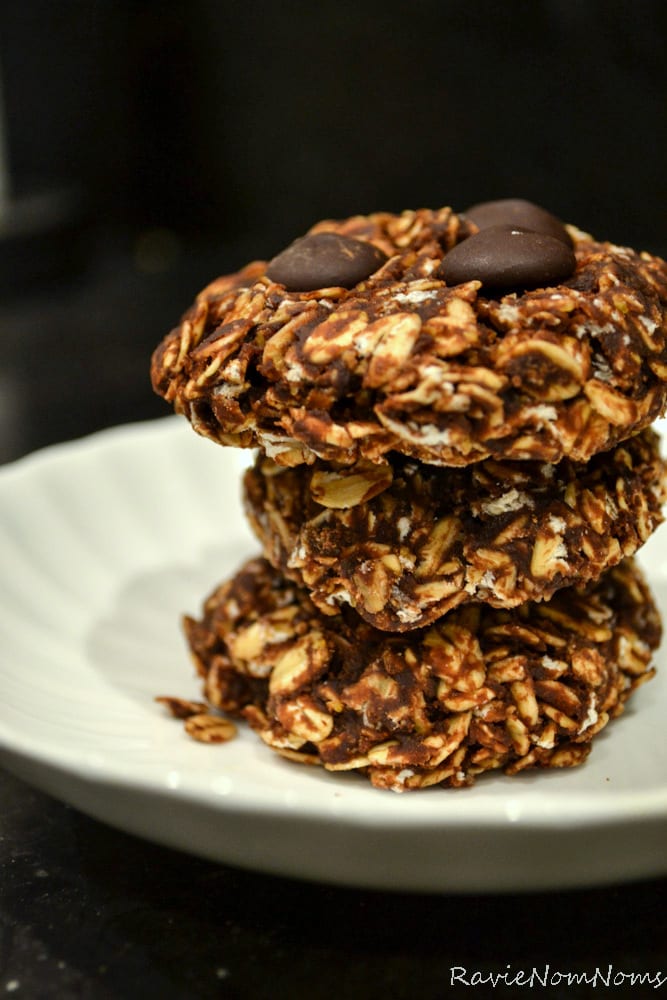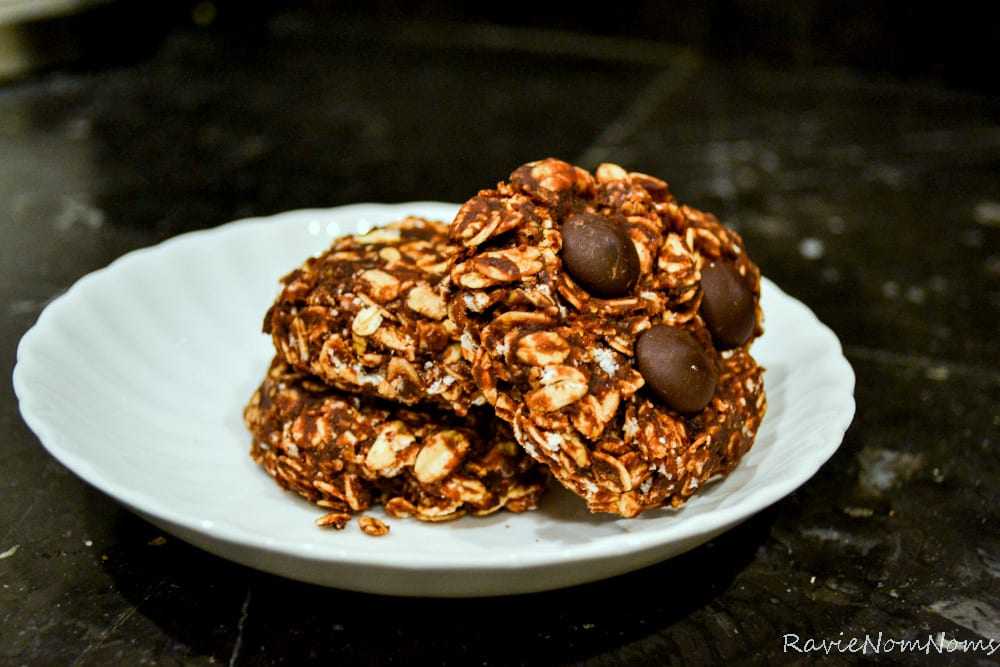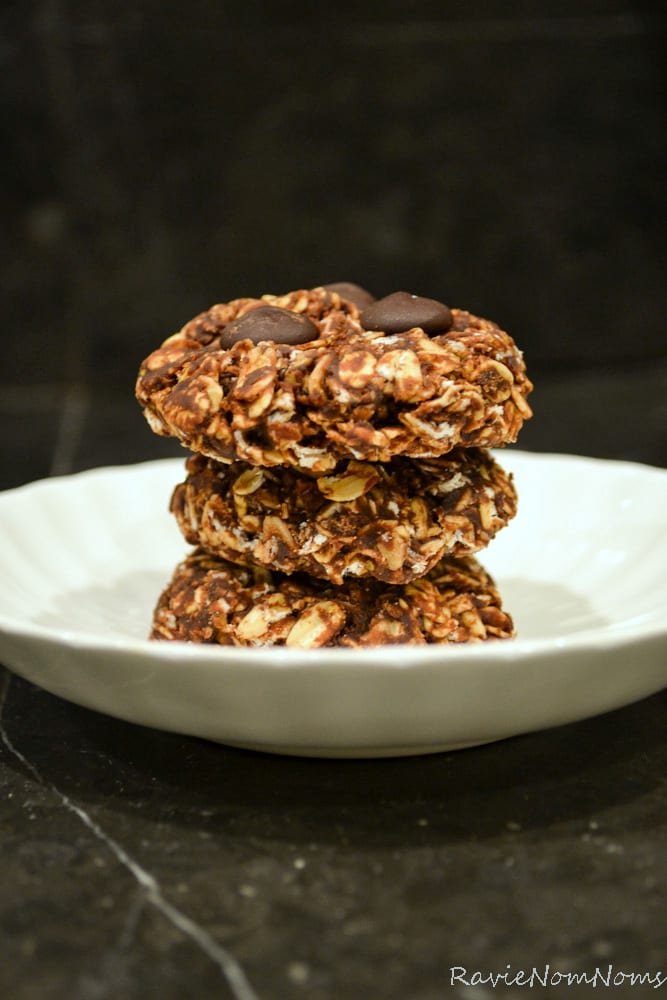 No Bake Peanut Butter Oat Cookies
Recipe Type
:
Dessert, Snack
Author:
Prep time:
Cook time:
Total time:
No bake cookies are the best! Quick, easy and perfect!
Ingredients
1/3 cup of pure maple syrup
1/2 cup of almond milk
3 tablespoons Cacao powder
1/2 cup Natural Peanut Butter
3 cups of oats
1 Scoop of Vanilla or Chocolate Protein Powder
Instructions
Heat syrup, almond milk and cacao powder in a saucepan over medium heat.
Stirring occasionally until it comes to a boil.
Add the peanut butter, oats and Protein and continue to mix until well incorporated.
Form mixture into cookies, place on wax paper and refrigerate until set.
Enjoy!
Serving size:
1 Cookie
Calories:
159
Fat:
7.7
Saturated fat:
2.8
Carbohydrates:
18.7
Sugar:
5.1
Sodium:
8
Fiber:
2.7
Protein:
6.3
Cholesterol:
0
Notes
Original Recipe can be found at the Tone it Up Website [url href="http://toneitup.com/2013/11/featured-recipe-no-bake-peanut-butter-cookies/"]here[/url].