Guess what?
This weekend is my birthday!!
I am going to be 29 years old. I can hardly even believe it!
Almost 30.
And you know what? That is okay.
I am alright with getting older. I don't see getting older as a bad thing. I like to look back into my years and see what I have accomplished and what I have learned.
Since I am almost 30 I have looked back over the past 9 years. I have had some MAJOR stuff happen.
My 20s:
I graduated from one of the best public colleges,

Penn State University

and earned a degree from the Smeal College of Business, which is one of the most prestigious business programs in the country
I got my bunny, Gizzy
I moved from PA to CT and started a better life
I started a full time job with an annual salary and have gotten promoted and received raises every year since I have worked at the company (5 years)
I bought a car all on my own with no outside help & now fully

OWN

that car in full with no loans
I had the strength & respect for myself to end an abusive relationship and start living my own life even though I had no idea if anyone would ever love me again
I have continued to dance with a group, Eclipse, that has helped me build so many friendships that I know I will have for many years to come
I started RavieNomNoms.com, which has become such an outlet for me to express my inner self and my love of all things, and food of course
I walked 60 miles & raised thousands of dollars for

Susan G. Komen to fight breast cancer

and it was one of the most rewarding things I have ever done
I still have

both

of my parents in my life, even though one is rather sick. I cherish all the moments I get with them
I met the love of my life, Patrick
I bought a house with Patrick
I remodeled that 2800sqft house with Patrick from the ground up and it was such an amazing feeling of accomplishment when we finished even the smallest of tasks
Patrick proposed to me and I accepted
Patrick and I are getting married 10/25/2014
I am getting in the best shape of my life and have learned to love myself for who I am (which is still a struggle every day, but at least I am trying and accepting who you are makes life so much easier)
I still have the same best friends I have had for over 8 years (some much longer) now and plan to keep them forever
I have learned that women who are self-confident are sexy and I strive to be that way
I have traveled to Mexico, Canada, California, Washington, Kansas, Missouri, Florida, Pennsylvania, Indiana, North Dakota, Texas, Oklahoma, Illinois and Portugal.
I have learned not to give a f*ck what other people think and do what makes me happy even if that means the people closest to me might not understand or even approve
I have learned that believing in yourself,

no matter what

, is one of the strongest motivators
I have learned that food is such a powerful way to bring people together from all over, throw a dinner party in your town…see what happens and how many bonds you make
I have learned that life is worth living each and every day to be the person you have always wanted to be and to never give up hope, but accept who you are and embrace that and let others really know you
I have learned that aging isn't scary, it is just another lesson and journey
I have done a lot! I don't know if my 30s will bring so many large moments in my life, but I am grateful for what I have now.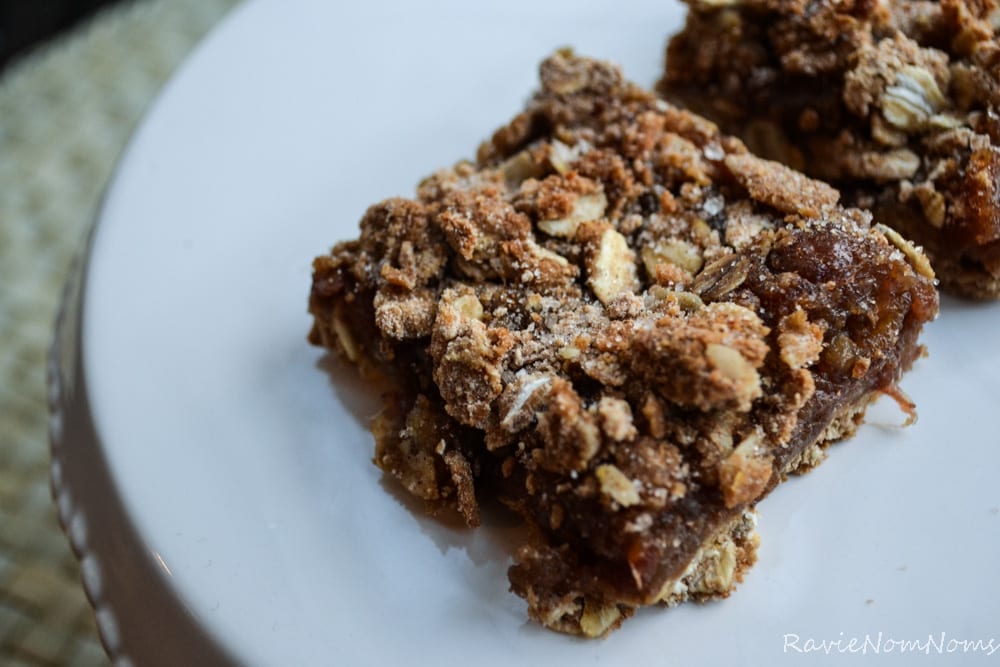 I am glad that I have learned what I have, done the things I have and am finally learning who I am and want to be.
I won't be around this weekend so don't expect any love notes from me, Patrick is taking me away to Simon Pearce up in Vermont. Both for a meal and for the awesome glass work.
In honor of "dates" enjoy some lovely date bars with me. NOMS
🙂
Maple Date Bars
Author:
Prep time:
Cook time:
Total time:
Healthy morning snack!
Ingredients
2 cups pitted dates
3/4 cup water
1/3 cup maple syrup
1 teaspoon grated lemon rind
1/3 cup sugar
1/2 cup Organic Applesauce (no sugar added)
1 cup whole wheat flour
1/4 cup Raw Vegan Protein Powder
1 cup old fashioned oats
1/4 teaspoon baking soda
1/4 teaspoon salt
2 tablespoons olive oil
Cooking spray
Instructions
Combine dates, water, and maple syrup in a heavy saucepan over medium heat. Bring to a boil; cook 12 minutes or until most liquid is absorbed, stirring frequently. (Mixture will look like jam.) Stir in rind and cool completely.
Preheat oven to 400°.
Whisk apple sauce and sugar together until smooth.
Place flour, protein, oats, baking soda and salt. Stir mixture with whisk. Add the flour mixture into the sugar mixture slowly stirring with a spoon. This mixture will be crumbly.
Press 2 cups flour mixture into bottom of a 13 x 9-inch baking pan coated with cooking spray. Lightly sprinkle with one tablespoon olive oil.
Spread date mixture over flour mixture. Sprinkle with remaining flour mixture and remaining olive oil on top.
Bake for 20 minutes or until golden brown. Cool completely in pan on a wire rack.
Serving size:
1 bar
Calories:
125
Fat:
2.1
Carbohydrates:
26.1
Sugar:
15.4
Sodium:
42
Fiber:
2.1
Protein:
2.8
Cholesterol:
0
Notes
Original Recipe can be found at Cooking Light [url href="http://www.myrecipes.com/recipe/maple-date-bars-10000001120394/"]here.[/url][br][br]I reduced the amount of sugar and added in more dates to these for my own personal preference. [br][br]Wrap these moist bars individually, or place them in a cookie tin between layers of wax or parchment paper.
Bye Bye 20s – Here I come 30s