Hello Hello!
Happy Thursday!
This week has FLOWN by, actually…this entire month has flown by.
I have been absent a lot of the month due to all the events that have been happening.
This past weekend Patrick and I went to NYC to get our engagement pictures taken by my friend Kate Neal. Follow her on Facebook or Instagram. She is amazing!
We had such a nice time,  she and John (her hubby) made us feel SO at ease.
She showed us a few of the shots while we were taking them, but she did send us one that I wanted to share with you all.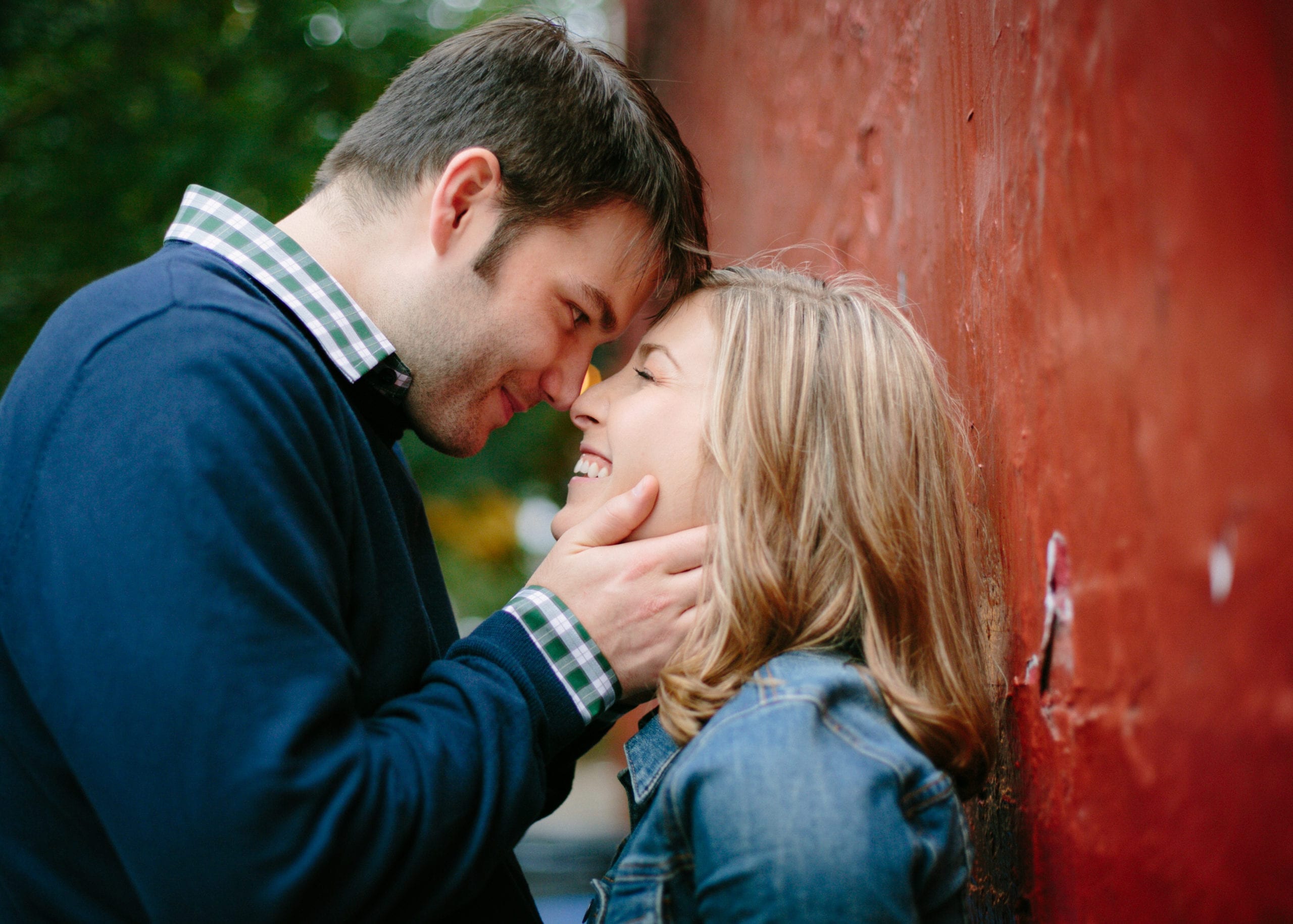 How cute is that?! I promise once we get more I will post them so you all can see.
Many of you already commented on it on Facebook when I posted it during the weekend. We are SO excited to see the rest.
We are most likely going to be using them as our Save the Dates too, so we are so lucky that we had SUCH a talented photographer. 😀
This weekend one of my maid of honors (yes, I said "one of") is coming to visit to come with me for dress shopping and to see the venue we are getting hitched at.
We are having our first big meeting with the wedding coordinator/designer and we are so excited to get the process going.
I have a feeling that the coming year is going to absolutely FLY by me. My goal is to try and be present in the moment as much as I can and try not to lose myself in the process.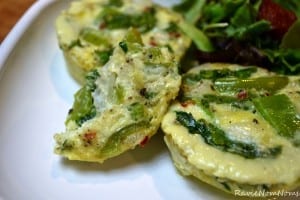 The wedding is a big deal, but it isn't the end all be all to Patrick and I. I don't want to lose the activities I love just because I am planning a wedding.
I may have to cut back on some things to keep my sanity in check haha, but I don't want to change too much.
Over the past month, I have been trying to invent quick easy ways to eat healthy while not having to spend hours in the kitchen…because to be honest, I just don't have the time right now.
The recipe I am sharing with you today is a simple and super tasty way to have healthy meal without having to spend a ton of time preparing.
Best part about this is that you could make extra to keep in the fridge for later on in the week.
I LOVE recipes like that!!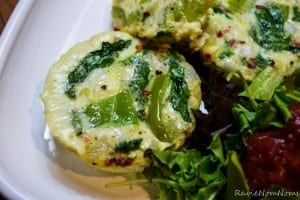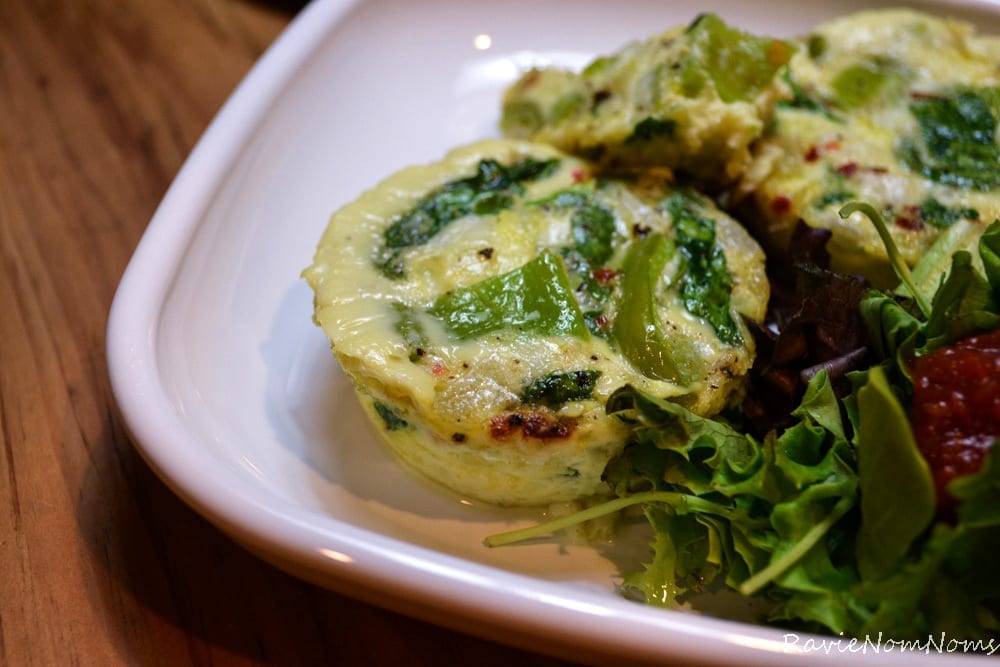 To me, preparing food and having it at east disposal makes things so much easier and honestly if you have healthy food already prepared…you have absolutely NO reason not to eat it instead of something not so great for you.
This recipe can be adjusted to meet your needs, add in cheese, veggies, meat, dairy…anything you like! The possibilities are endless.
I also thought these would be adorable for a bridal shower or a baby shower as they are small and easy to make. How cute would it be to have little quiches at something like that?
Anyways, have a lovely Thursday everyone!
Hopefully I will be able to post a little more in November….
OH, what are you going to be for Halloween?!
Quiche Bites
Author:
Prep time:
Cook time:
Total time:
This is a perfect crustless quiche for those who are on the go! Simple, fast and healthy!
Ingredients
Cooking spray
1 tablespoon olive oil
1/4 cup diced onion (I used white)
1 cup baby spinach leaves, coarsely chopped
1/2 cup hot banana pepper
1/4 cup unsweetened almond milk
1 tablespoon red pepper flakes
1/2 teaspoon kosher salt
1/4 teaspoon freshly ground black pepper
3/4 cup egg whites (about 4 eggs)
Instructions
Preheat oven to 350°
Use a 6 cup muffin pan, if you only have the 12 just place water into the cups you don't use, but evenly distribute the egg mixture once it is ready.
Heat a medium nonstick skillet over medium-high heat. Add in the olive oil and swirl to coat.
Add onion and sauté 3 minutes or until almost tender. Add spinach and sauté 2 minuter just until spinach begins to wilt, stirring constantly. Transfer spinach mixture to a small bowl; cool 3 minutes.
Combine milk, red pepper flakes, salt, pepper and eggs stirring with a whisk until blended. Stir in the spinach mixture.
Divide mixture evenly among prepared muffin cups.
Bake for 20 minutes or until puffed and set. (Quiches will deflate slightly as they cool.)
Serve warm.
Serving size:
1
Calories:
43
Fat:
2.7
Saturated fat:
0
Unsaturated fat:
0
Trans fat:
0
Carbohydrates:
1.6
Sugar:
.5
Sodium:
329
Fiber:
.5
Protein:
3.7
Cholesterol:
0
Notes
Original recipe can be found at Cooking Light for [url href="http://www.myrecipes.com/recipe/breakfast-quiche-bites-50400000123255/http://"]Breakfast Quiche Bites[/url].