Ok, first I must apologize for my terrible pictures in this post.
I am a bad foodie…
BUT, I made this after my workout last night and I was starving, I was so hungry that I couldn't wait to eat it so I just used my phone. Errr, I meeean…the bunny stole my camera and I had to use my phone…
Don't judge me.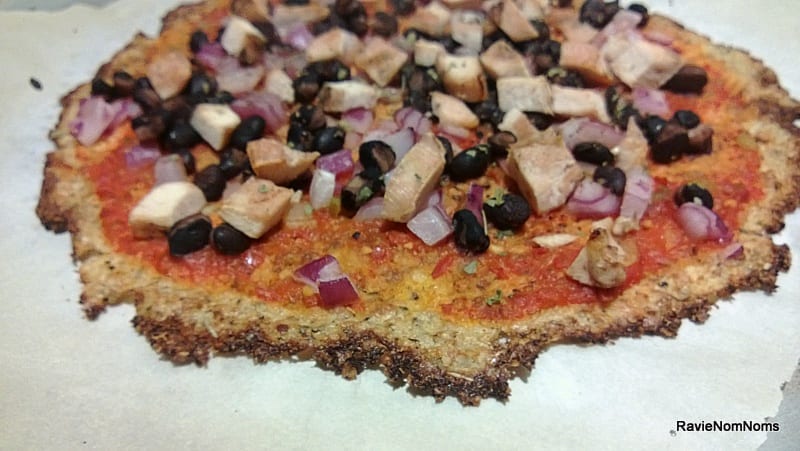 I have been wanting to try this recipe for Cauliflower Crust from Laura at Sprint2theTable, for like ever. Right Laura? I have been saying for MONTHS, I was going to make it.
Went over to Laura's site, found the ingredients was like oooohhh shoot, no idea if I have quinoa flakes in my pantry still. A quick look at my pantry and I didn't. Crap.
Hopped in the car went to go look for quinoa flakes at my normal store…nada.
Son of a…
Totally upset and no idea what to substitute I headed home, sent a tweet to Laura asking about other ingredients I could use for the recipe while digging through the pantry and tossing things left in right…
And then I found some! In the back of my pantry…low and behold…I had quinoa flakes.
Praise to the quinoa gods

This was the response I got from Laura when I told her I had found them:

Gotta love it.
Anyways, this crust that I am going to share with you is so super simple. Takes like NO time and you can top it with anything you want!
I topped mine with salsa as the tomato sauce, red onions, grilled chicken, black beans, oregano, fresh tomatoes and some fresh greens. You can make this your own and totally enjoy pizza without feeling so guilty about all the bread and cheese.
I personally didn't add any cheese, but you totally could if you wanted! I bet even a little Parmesan in the crust portion of the ingredients would be super tasty.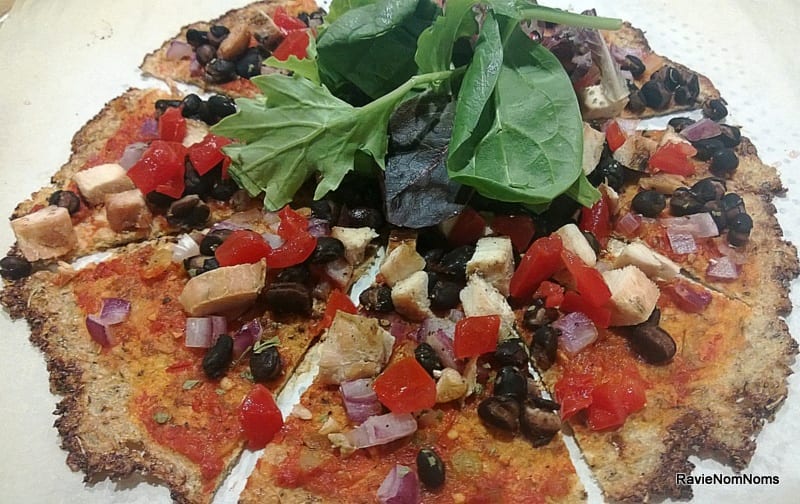 Again, I apologize for my totally un-foodie food pics, but what can I say? Sometimes you just gotta share things when they are that good.
Thanks Laura!
Cauliflower Crust Pizza
Great recipe from my friend Laura at Sprint2theTable.com
Ingredients
Please see Laura's recipe linked below
Instructions
Please see Laura's recipe linked below
Nutrition Information
Serving size:
1 crust
Calories:
159
Fat:
1.9
Trans fat:
0
Carbohydrates:
24.2
Sugar:
4.4
Sodium:
133
Fiber:
5
Protein:
12
Cholesterol:
0