Whew! It's Friday!!
Thanks goodness too! This week has been sort of a weird one for me.
Let me explain…
On Tuesday, I started feeling a little strange towards the end of the day. Didn't think much of it, my allergies have been bothering me quite a lot.
I went and mowed at our pretty house because well, all the rain in New England made the weeds in my yard feel like they needed to grow about 4 feet.
While I was mowing a cop drove up to our house asking me if I had seen anything suspicious because some suspects had been rummaging through mail on my street! #WHATTHEHELL??
Anyways, needless to say Patrick and I had some items that were opened but nothing of importance thank god. The officer said the people were looking for checks, bank statements, etc. What is wrong with people?
I headed home for the evening…took my shower, ate some food to refuel and then went to bed early because I was a bit tired.
*sidenote: is anyone else super pumped for So You Think You Can Dance – Season 10 this year besides me?!! Loving it so far, it was one Tuesday and Wednesday this week. end sidenote*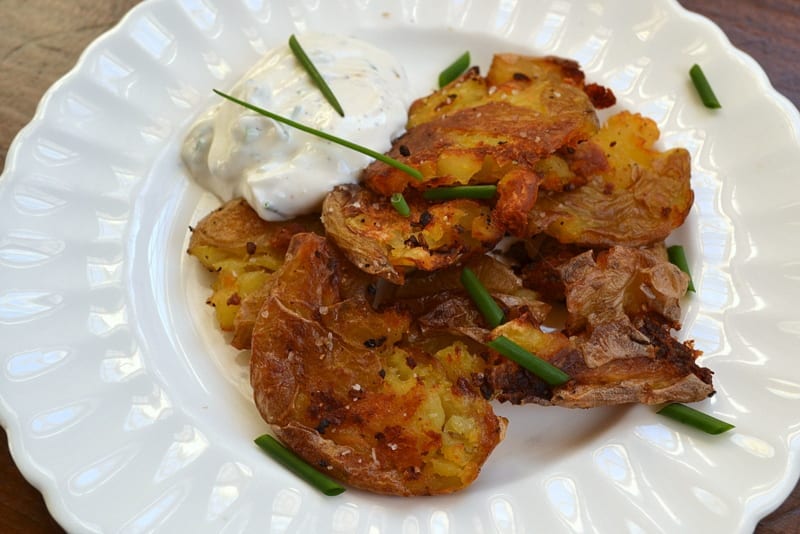 I woke up on Wednesday morning and I felt strange. I got up at my normal time to work out in the morning (*ahem* 4:45am) and I looked in the mirror and my face was all sorts of jacked up! Like it seriously looked like a professional boxer had taken some swings at me, maybe…oh I dunno maybe like 30 times.
I was puffy and my eyes were almost swollen shut…it was SO bizarre. Needless to say I stayed home from work, because my vision was blurry and I was in all honestly scared to be driving.
Now, keep in mind that I have pretty bad allergies. Hay fever in the Spring is terrible for me, but I have never ever had anything like that happen before so I thought maybe I was having some sort of allergic reaction to something. So, I loaded up on benadryl.
Thinking to myself that if I get drugged up with benadryl, it's gotta help right?!
NOPE!
I woke up on Thursday morning and it was WORSE!!! Seriously you know the guy in The Goonies that's sorta big and says "heeyyy you guysss!!". Yea that is pretty much what I looked like.
Because of this development I thought it was high time I went to the doctor to see what the ef was going on. Clearly I couldn't live with it the way it was. I had so much pressure on my face, I felt like it was going to burst.
I was able to get an appointment and they said, "woah, well that's not normal." …no shit, it isn't?? Wow, thanks so much doc!
They pumped me up with a shot while I was there to help with the inflammation and sent me home with steroids for week!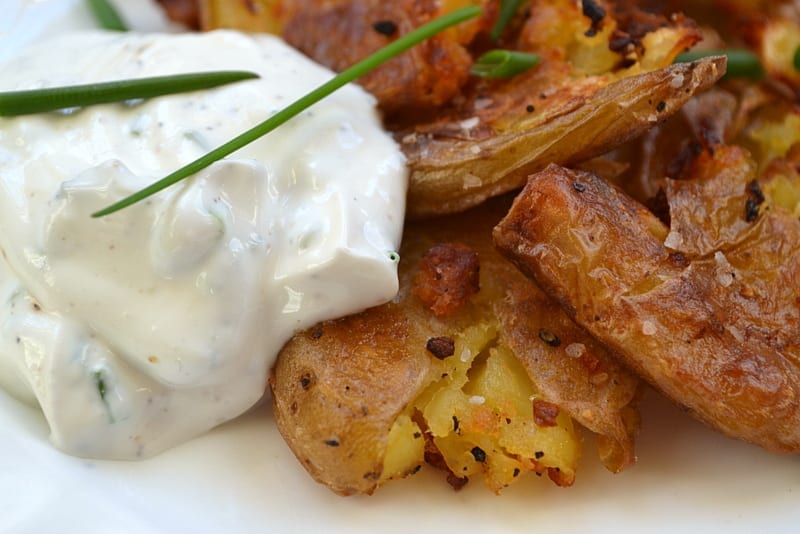 What the heck?! Steroids? Does this mean I can do more burpees this week?? 😉 just kidding, just kidding!
Needless to say after getting the shot and getting loaded up with steroids, I finally started feeling better after 48 hours of being completely miserable.
I am back at work today, but only for half day because I am taking vacation this afternoon.
If you look at it at the standpoint that I haven't actually BEEN at work most of the week, however I was still working at home even when I was seeing 2 computer screens because of the blurriness, it wasn't so bad.
However, I am SO glad that I am finally getting back to normal a little. I still feel terrible and they don't have a good idea of what is going on. I am going to be taking it easy breezy tonight. Laying on my butt and hopefully getting better in a jiffy!
Today my recipe is one that we made on Mother's day that you just HAVE to try. So amazing!
If you aren't a big potato person, try it with different kinds of potatoes, like sweet potatoes, OR just vegetables in general. The flavors will be amazing either way I promise.
Oh, and don't forget the sour cream dipping sauce k?
It makes it 🙂
Smashed Roasting Potatoes
Author:
Prep time:
Cook time:
Total time:
These potatoes are so easy to make and completely full of flavor. Fun to make with kids for sure!
Ingredients
1 lb small roasting potatoes
2 tablespoons olive oil
1 tablespoon chopped garlic
Salt and Pepper to taste
1/2 cup sour cream
3 tablespoons roughly chopped chives
Salt and Pepper to taste
Instructions
Preheat oven to 425°
Boil potatoes in salt water until tender, but not cooked completely as they will be going in the oven.
Drain and let cool until you can handle them.
On a jelly roll pan that has been coated with cooking spray, smash potatoes so they are flat. You want the outer edges to be cracked.
Brush with olive oil and garlic, make sure each potato is coated. Sprinkle with salt and pepper to taste.
Bake for about 25 minutes, turning once or until golden brown.
For the dipping sauce, combine the salt, pepper, chive and sour cream and chill until you are ready to serve the potatoes.
Serving size:
1 cup potatoes & 2 tablespoon Sour Cream
Calories:
215
Fat:
12
Carbohydrates:
29
Sodium:
16
Protein:
4
Have a great weekend everyone! Enjoy the weather!