Whew! It has been a while!
My poor blog has gotten neglected for the past few weeks. Between traveling for work, being sick and the weather being nice enough to make the grass grow…I have been a busy girl!
How have you all been?
I am hoping well…the nice weather has been really great to have. This winter seemed extremely long.
I do love my snow, but I was ready for some sunshine.
The one good thing about all the sunshine is that we get some awesome green plants and colorful flowers. I was so happy to see Patrick and my house look so green again.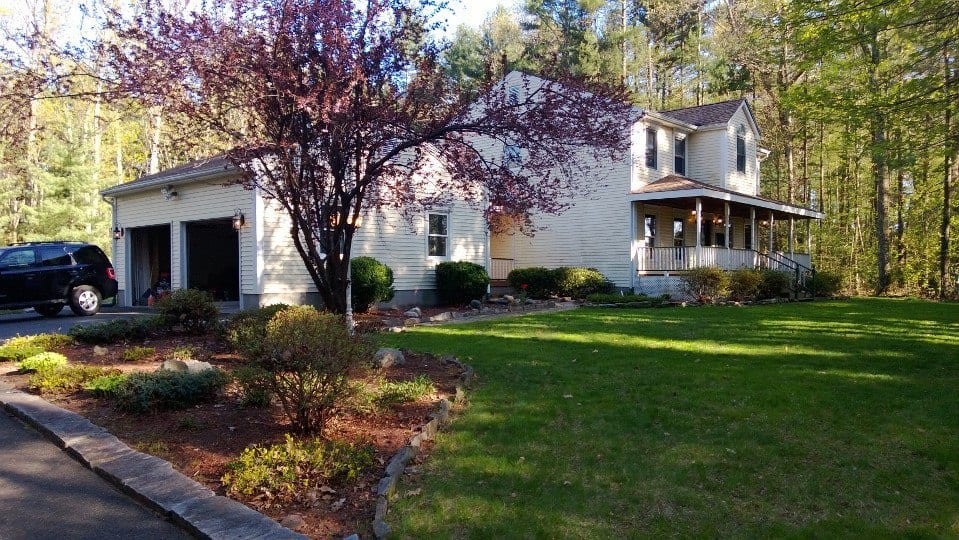 There is something about getting your landscaping and yard to look nice, that just gives you a feeling of accomplishment. OH! and…I wanted to show you all the progress Patrick and I have made in the kitchen….it is SO pretty!
We just got ourselves a new dishwasher, fridge & cooktop that are not currently installed. They are coming on June 1st…so look past the appliances 🙂
Before:
 After: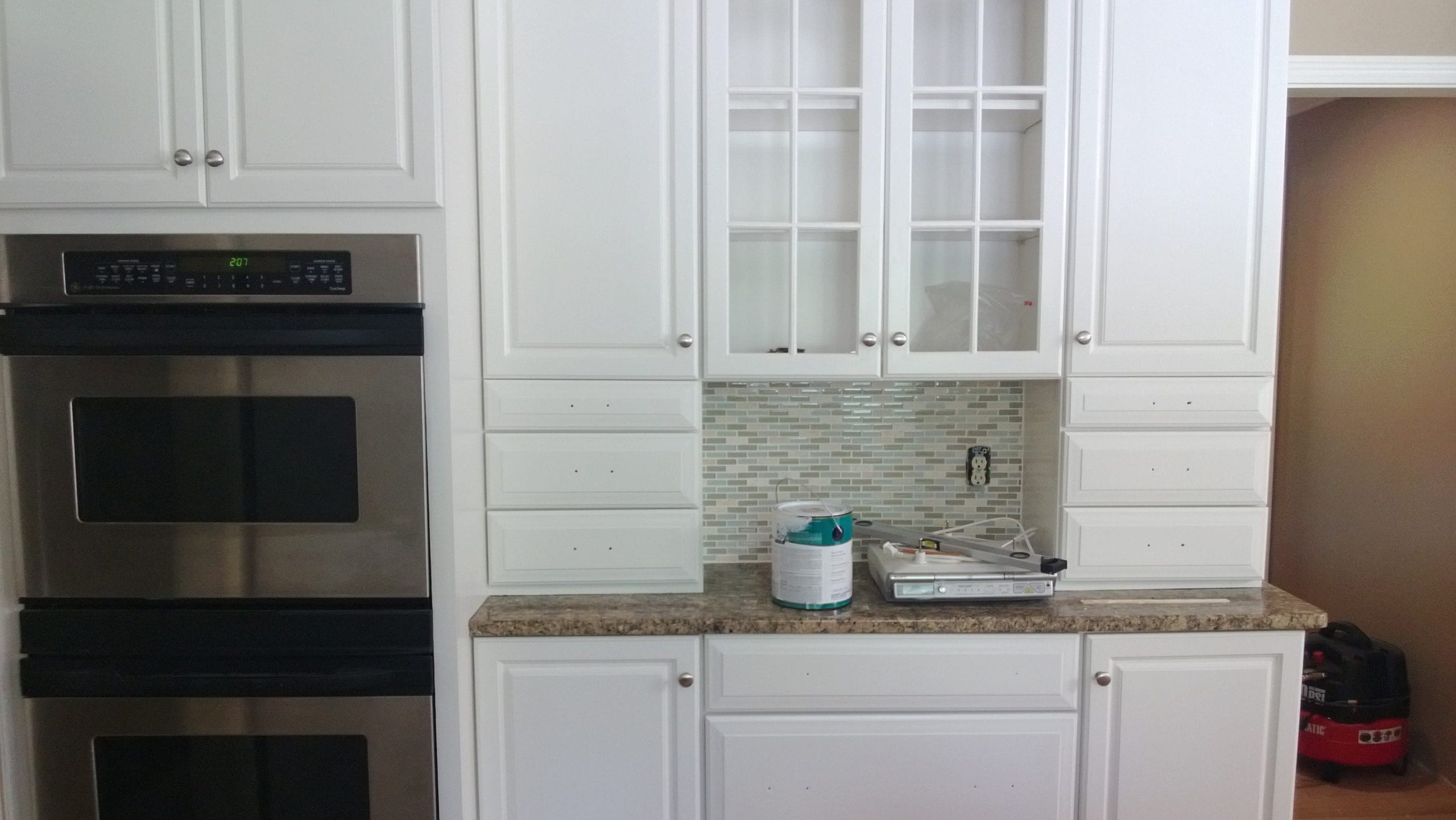 Doesn't it already look like a million times better?
I hate hate hated the fact that the walls and the cabinets were all the same color AND the appliances were all paneled. Gross. (don't mind the fridge in the first picture, it is getting replaced shortly)
We wanted to do something that would look brighter and more open and I think we are accomplishing that with our colors and tile.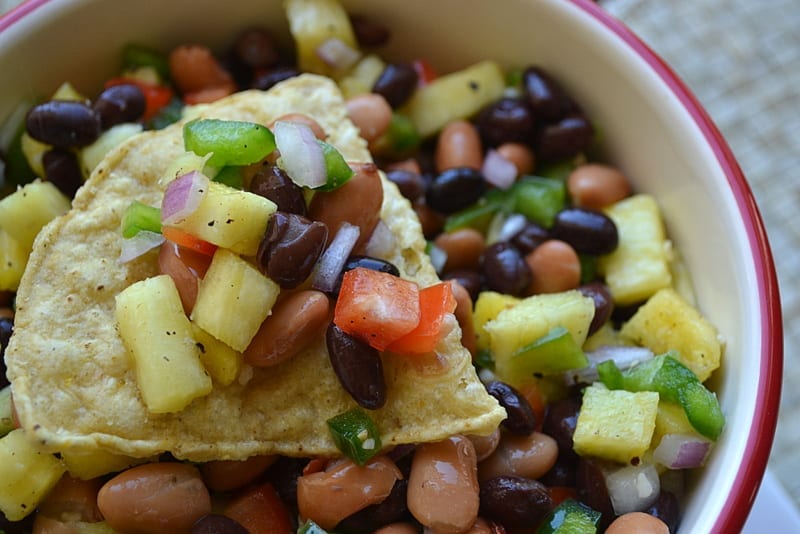 Not counting the appliances, I think we spent around $500 for the paint, back-splash, and hardware. Which to me is a deal to get your kitchen looking from the way it did to the way it does now. 🙂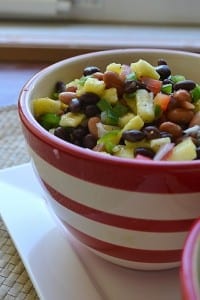 In celebration of the kitchen which is starting to look so nice now, we had some healthy salsa for Cinco de Mayo.
Did you have a nice holiday? It is always nice to have Cinco de Mayo on the weekend, my family always makes lots of food and enjoys it.
The fact that we got such a nice weekend and it was on a Sunday was just double winning.
There are some modifications to the recipe as we have a dietary restriction with corn in my family. My mom cannot eat it so we took it out and added a second kind of bean.
That way it is still really filling but doesn't add any different flavors because the salsa has a enough going on.
What did you all make for Cinco de Mayo?
Two Bean Pineapple Salsa
Author:
Prep time:
Total time:
A healthy and flavorful salsa that is perfect for summer!
Ingredients
1 cup finely chopped fresh pineapple
1/2 cup diced red bell pepper
1/2 cup diced green bell pepper
1 (15 ounce) can pinto beans, drained and rinsed
1 (15 ounce) can black beans, drained and rinsed
1/4 cup chopped red onions
3 jalapeño peppers, chopped & seeded
1/4 cup lime juice
1/2 teaspoon ground cumin
salt and pepper to taste
Instructions
In a large bowl toss together all of the ingredients and taste for salt and pepper.
You can serve immediately or place in refrigerator until serving.
Serving size:
1 cup
Calories:
92
Fat:
.5
Saturated fat:
.1
Carbohydrates:
19.3
Sugar:
4.8
Sodium:
256
Protein:
4.5
Cholesterol:
0
Notes
Original recipe can be found [url href="http://allrecipes.com/recipe/pineapple-salsa/"]here[/url].