Well hello!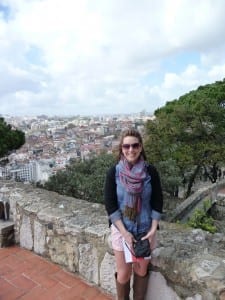 I am back from Portugal! I have been MIA this past week, which I do apologize for.
Portugal was very much different than I thought it would be. It was a bit rainy and a tad bit chilly for my taste, but we did go at a bad time of year.
Can't really complain too much since the trip was pretty inexpensive since Patrick had to work over there.
Since Patrick was working, during the days I spent most of my time wandering around the streets of Setubal, drinking tons of "café", which is not coffee it is espresso.
Honestly, it was my favorite part of the trip. The espresso was divine. Now that I am back in the states, I can hardly function.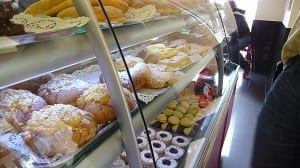 It is terrible! haha
In Portugal if you just want a coffee you have to ask for it specifically and since I love espresso anyways? I was in good shape.
We did venture up to Lisbon as well and saw tons and tons of castles, which I will post on Facebook eventually.
Another big thing in Portugal is the pastries (pronounced "pash-taysh").
I joked about it being like in New England where you can throw a rock and hit a Dunkin' Donuts. Well in Portugal you can throw a rock and either hit a Catholic Church OR a pastry shop.
They are everywhere and they WANT to feed you.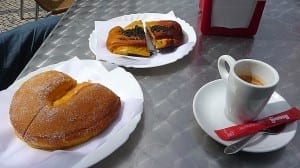 There was a spot close to the hotel, only about a 5 minute walk, that I went every morning and I couldn't tell you what the name of it was because I can't pronounce it but they had SO many great pastries to choose from.
My favorite thing that I had there was called a "Rice Cake" (pic below). It looked like a muffin but was more like a mix between cornbread and a yellow cake.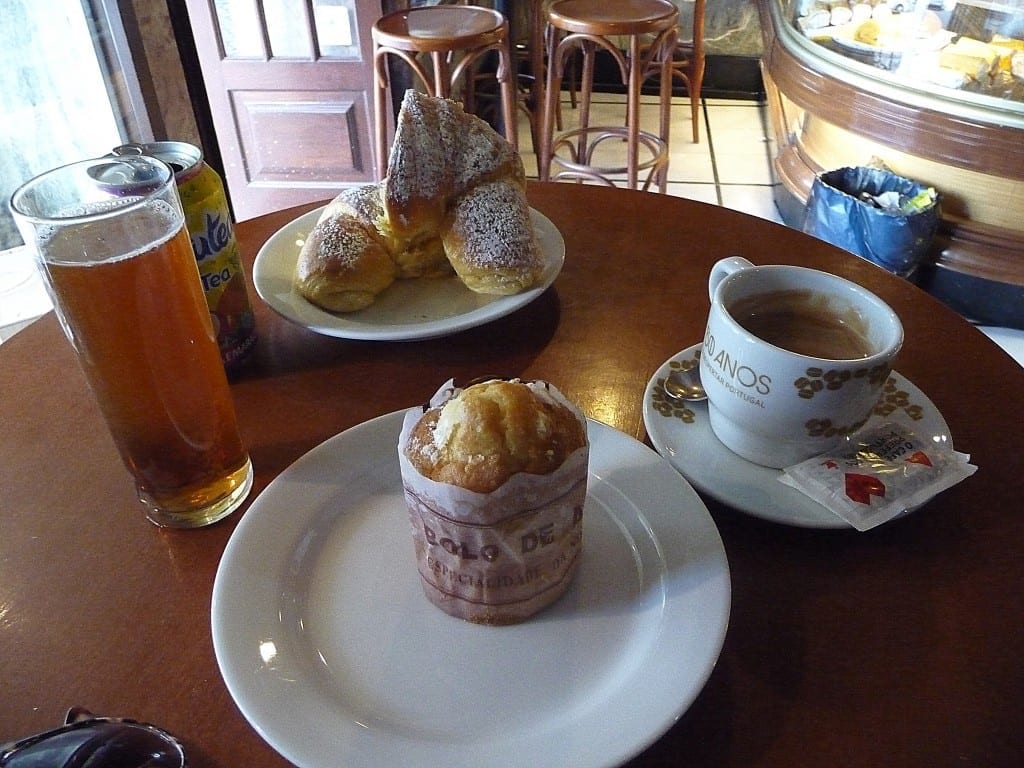 It wasn't too sweet, but was just right for me and the size was a little more agreeable for me. Everything was SO large, just not my thing.
The fish is also amazing there, it is hard to go to a restaurant and not get fish.
The cheese and bread, also fantastic. And the wine.
The one thing that was really kind of disappointing was that there were like NO vegetables. If you asked for them you got boiled veggies and I'm sorry but boiled veg is not very good.
I was so happy to come home so that I could get back into my normal diet where I eat veggies to excess!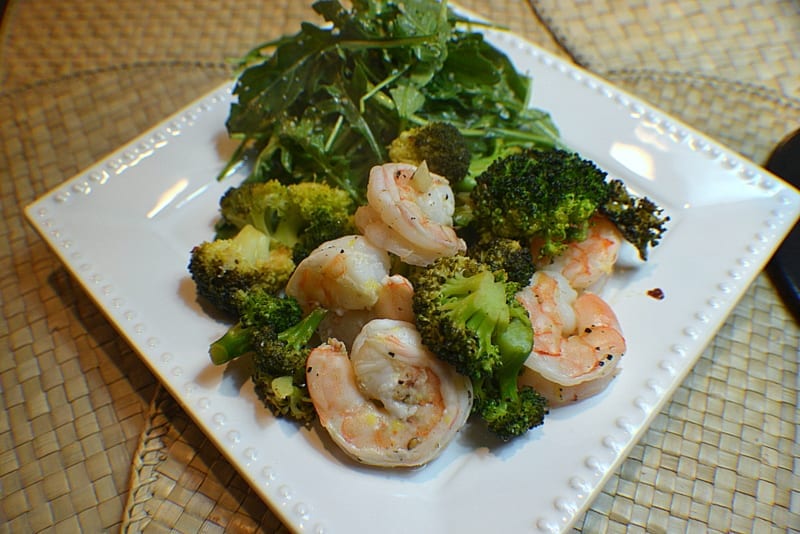 It was odd, I could like feel a difference in myself when I didn't get to eat how I normally do so I was glad to come back and have something semi normal to eat.
In the spirit of eating healthy, this recipe today is just that. Super healthy, super fresh.
Just perfect to kind of cleanse the pallet that I have so shamelessly filled with pastries (I did go the entire length of Lent without one sweet thing, so I'm not totally horrible 😉 ).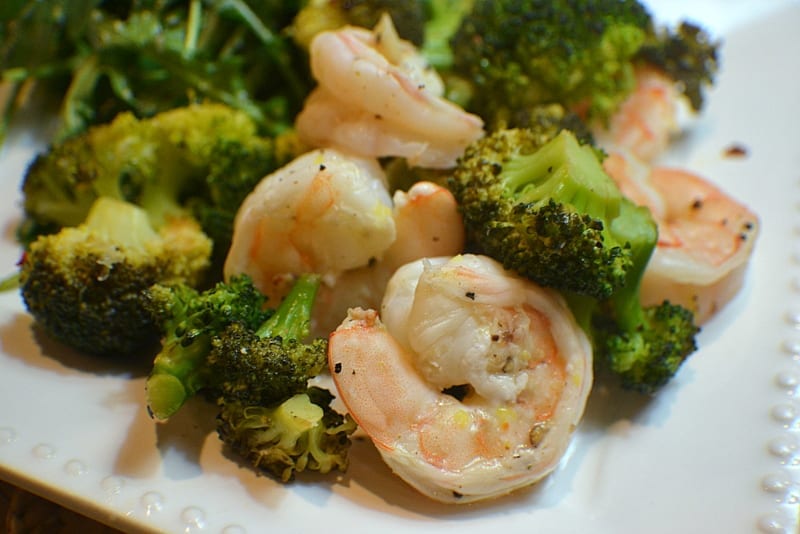 Anyways, I am back my friends and hopefully you all had a wonderful Easter and are ready for spring!
I know I am!
I served this with an arugula salad that was tossed with olive oil, lemon juice and a touch of grated parmesan.
Roasted Shrimp and Broccoli
Author:
Prep time:
Cook time:
Total time:
A simple and fast way to enjoy the tastes of spring!
Ingredients
5 cups broccoli florets
1 tablespoon grated lemon rind, divided
1 tablespoon fresh lemon juice
1/2 teaspoon salt, divided
1/2 teaspoon freshly ground black pepper, divided
1 1/2 pounds peeled and deveined large shrimp
Cooking spray
2 tablespoons extra-virgin olive oil
1/4 teaspoon crushed red pepper
Instructions
Preheat oven to 425°
Cook broccoli in boiling water 1 minute. Drain and plunge into ice water and drain.
Combine 1-1/2 teaspoons rind, juice, 1/4 teaspoon salt, and 1/4 teaspoon black pepper in a medium bowl. Add shrimp and toss to combine.
Arrange broccoli and shrimp in a single layer on a jelly-roll pan coated with cooking spray. Bake for 8 minutes or until shrimp are done.
Combine oil, remaining 1 1/2 teaspoons rind, remaining 1/4 teaspoon salt, remaining 1/4 teaspoon black pepper, and crushed red pepper in a large bowl. Add broccoli; toss to combine.
Serving size:
1 cup broccoli, 9 shrimp
Calories:
268
Fat:
10
Saturated fat:
1.5
Carbohydrates:
7
Sodium:
571
Protein:
37.3
Notes
Original recipe from Cooking Light can be found [url href="http://www.myrecipes.com/recipe/roasted-shrimp-broccoli-50400000111973/"]here[/url].