So I had to give my ring up…. 🙁
Before you get too upset, it is because I needed it re-sized, but I still didn't want to give it up haha
It is amazing how quickly I got used to that pretty thing being on my ring finger  🙂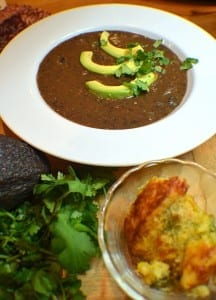 I have also determined that where I work is not conducive to my super sparkly ring. These florescent lights do nothing for me. Do you think that is a viable reason to quit? haha
Because I kind of do 😉
It has officially been a week since Patrick and I got engaged. Can you tell that I am still excited? Haha
I know I know, it is silly. But hey, this only happens once right?
Patrick is actually traveling right now, he left this morning at 3am for a flight at 5:45am. How terrible is that?
I always feel a bit silly admitting this, but whenever I am alone in the house. I get scared.
Yes, I am a 28 year old woman who get scared in her own home when her guy isn't there too.
Hear me out though, does your house make noises?
Mine does, it creaks and cracks all the time and of course that makes the animals perk up and then that freaks me out even more.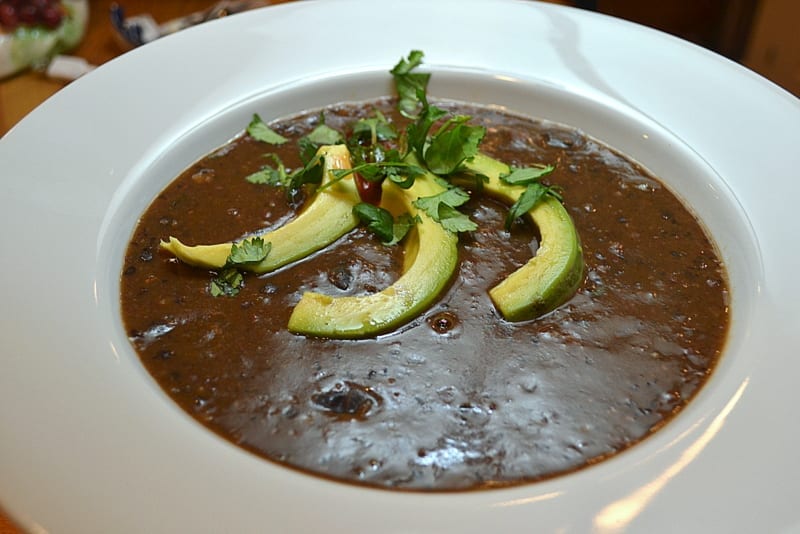 So I resort to having lights on ALL the time and having the TV on all the time, even though I don't really watch TV haha. More for the background noise to drown everything else out.
Do you have any tricks to make yourself feel better when you are home alone?
Don't lie, I know you get scared 😉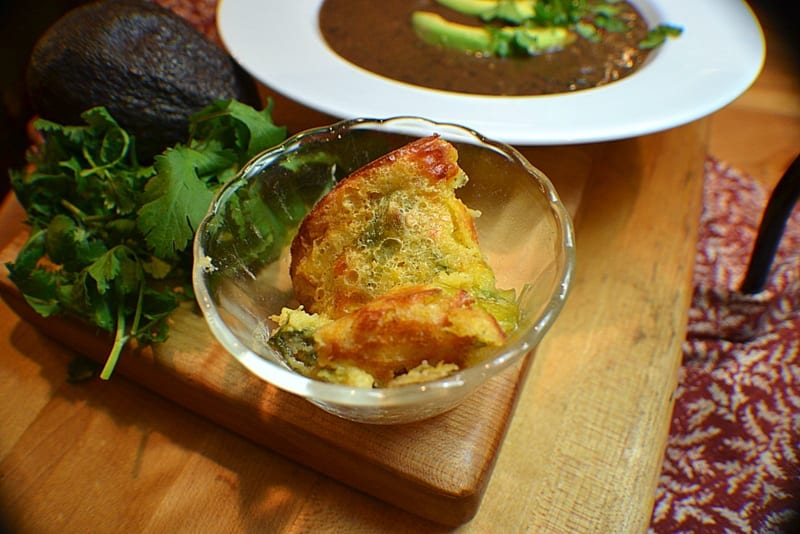 One thing that I do enjoy doing when I get a tiny bit scared is cooking. It helps get my mind off things.
These recipes I am sharing with you today are something that was completely comforting and totally satisfying.
I hope you all enjoy the recipes as much as I did!
Black Bean Soup
Author:
Prep time:
Cook time:
Total time:
A healthy soup that is packed with protein!
Ingredients
1 tablespoon extra-virgin olive oil
1/2 small onion, minced
1 teaspoon Salt
1 teaspoon Pepper
3 garlic cloves
3 teaspoons chili powder
1 teaspoon cumin
2 cans (14.5 ounces) seasoned black beans, rinsed
1 can red beans, rinsed
1 1/2 cups water
1 cup chicken broth
1 tablespoon canola or vegetable oil
Juice of 1/2 lime
3 tablespoons chopped cilantro
4 to 5 dashes green Tabasco sauce
Sliced avocado
Instructions
Heat extra-virgin olive oil in a large soup pot over medium heat.
Add onion, season with salt and pepper to taste, and sauté until soft, about 10 minutes. Add garlic and saute for 30 seconds, stirring constantly.
Take red beans, 1 tablespoon cilantro and lime juice and food process together until they have the consistency of a paste.
Add chili powder and cumin to pot and saute for 30 more seconds. Add beans (loose and paste), water, and chicken broth and bring soup to a boil. Reduce heat slightly and simmer for 15 minutes.
To serve, place soup in a bowl, top with avocado slices, remaining cilantro, lime juice and a dash of Tabasco.
Serving size:
1 cup
Calories:
252
Fat:
7.6
Saturated fat:
1.3
Carbohydrates:
36.2
Sugar:
.3
Sodium:
362
Protein:
12.2
Notes
Adapted from Recipe [url href="http://www.shape.com/healthy-eating/meal-ideas/40-easy-recipes-under-400-calories?page=16″]here[/url].
Poblano Corn Pudding
Author:
Prep time:
Cook time:
Total time:
Spicy side dish for a Mexican themed meal.
Ingredients
2 large poblano chiles (10 ounces)
Cooking spray
1/4 cup skim milk
1/8 cup yellow cornmeal
.5 ounces all-purpose flour (about 1/8 cup)
1 tablespoons sugar
1 tablespoons butter, melted
1/2 teaspoon baking powder
1/8 teaspoon salt
1 large eggs, lightly beaten
1/2 (8 1/4-ounce) can cream-style corn
1 cups frozen whole-kernel corn
1-2 ounces reduced-fat cheddar cheese with jalapeño peppers, shredded
Instructions
Preheat broiler.
Place poblano chiles on a foil-lined baking sheet. Broil 8 minutes or until blackened and charred, turning after 6 minutes. Place in a paper bag abd fold to close tightly. Let stand 15 minutes. Peel and discard skins, discard seeds and stems. Chop chiles.
Change oven temperature to 350°
Coat a oval, oven safe, dish that is about 8-10″ in diameter with cooking spray. Place Milk, cornmeal, flour, sugar, butter, baking powder, salt and egg into a bowl and mix together with a whisk
Add in peppers, corns, and cheese and mix together until well combined.
Pour mixture into coating dish and put on a cookie sheet and cover with foil or top of baking dish.
Bake for about 40 minutes at 350°. Remove the lid and raise temperature to 375° and cook for about 10-15 minutes.
Serving size:
1/2 cup
Calories:
183
Fat:
5.8
Saturated fat:
2.9
Carbohydrates:
26.5
Sodium:
353
Protein:
9.1
Notes
Original Recipe can be found [url href="http://www.myrecipes.com/recipe/poblano-corn-pudding-50400000124397/"]here[/url]. Recipe note: original recipe is for a crock pot, I changed this because of time constraints and used the oven. A good rule of thumb for doing this. Take the time you would need to have the item on low in the crock pot and divide that by 4 and you will have your oven time at 325°.