Happy Valentine's Day!
I hope you all are having a lovely Valentine's day! Filled with lots of love, flowers and CHOCOLATE! 😉
I must admit that I am not much of a Valentine's day kind of girl.
With me, I would much rather someone do something for me just because and not because you are "supposed" to on Valentine"s day.
Don't get me wrong, I think it is adorable when people end up doing things creative and unique for one another.
For me Valentine's day is always right around the beginning of Lent.
Around this time, I spend a couple days thinking about what it is that I should be giving up for Lent. Most of the time I give up sweets and this year I think I am going to give up dairy as well.
I have been sensing a sensitivity to it, so I am going to see how I do without dairy for 40 days and see how my body reacts.
But also during Lent, I try to think of something that I can bring into my life to change it for the better. Not just take away, but take on something that will make me better.
My New Years Resolution was to be more positive this year, and in an effort to do that. I am going to place a positive thought, thing, comment, etc into a jar every single day during Lent.
Sometimes we forget to appreciate the little mini battles that we have in life.
Like, I got up and went to work today even though I realllllly didn't want to. That is a positive thing. While it is small, you successfully conquered something that day.
So for Lent this year I am going to take these tasks on and see how I do.
But first, let's enjoy some Chocolate on Valentine's day!

"Way to Bake" by Cooking Light.
 Ingredients for Scones:
9 ounces all-purpose flour (about 2 cups)
1/3 cup sugar
2 1/2 teaspoons baking powder
1/4 teaspoon salt
5 tablespoons chilled butter, cut into small pieces
1 (4 oz) bar bittersweet chocolate, very finely chopped
1/2 cup fat free half & half
1 large egg white, beaten
2 teaspoons sugar
Preheat oven to 400°
Combine flour, 1/3 cup sugar, baking powder, and a salt in a large bowl. Cut in the butter with a pastry blender or you can use a food processor until the mixture resembles coarse meal. Stir in chocolate.
Combine half & half, egg and vanilla. Stirring with a whisk until well blended. Add egg mixture to flour mixture; stir with a fork just until moist.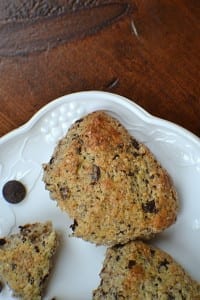 Turn dough out onto a lightly floured surface. Divide dough in half. Pat each portion into 2 (5″) circles on a baking sheet that is lined with parchment paper.
Cut each circle into 6 wedges, cutting into but not through dough. Brush egg white over dough, sprinkle with 2 teaspoons sugar.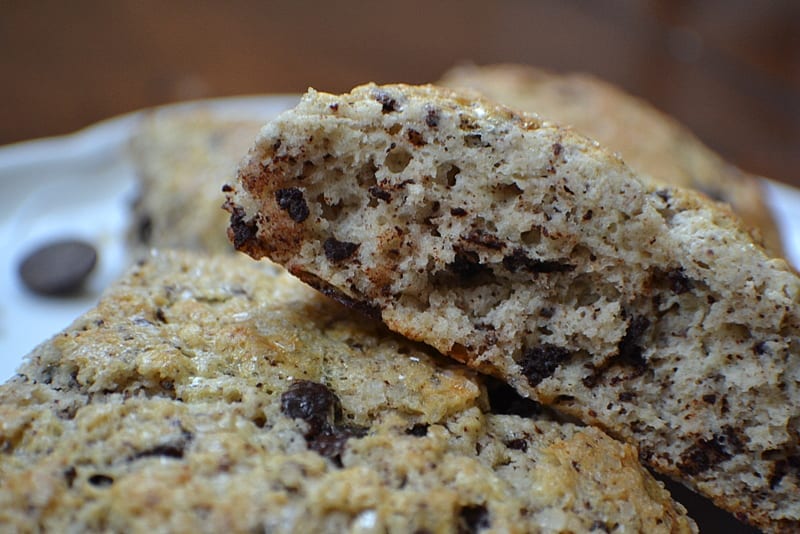 Bake for 18 minutes or until golden brown. Remove from the pan and cool for 2 minutes. Serve warm with a nice cup of coffee or tea.
OH! By the way, here is some pictures of the snowstorm for you all to enjoy!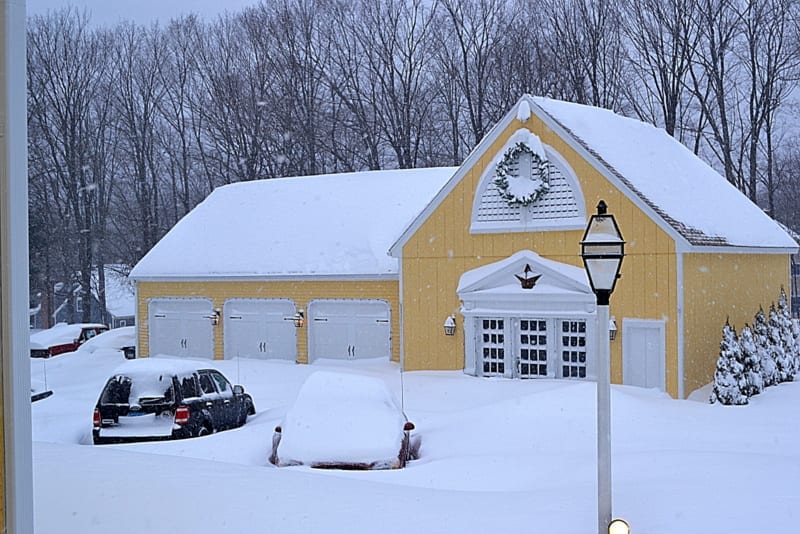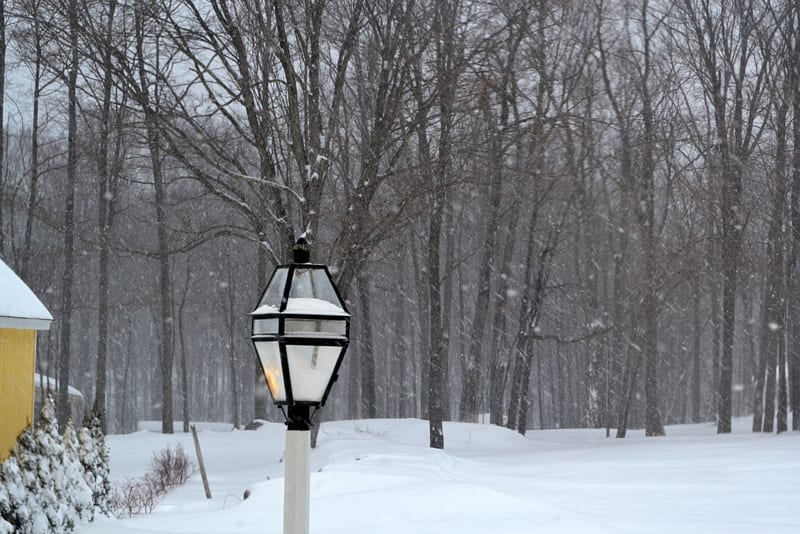 ENJOY! HAPPY VALENTINE'S DAY!