Hello my dears!! Happy New Year!
It has been a while since I have posted. I have been enjoying the holidays and have had a couple dance performances but things are starting to wind down a little now.
So hopefully you will be seeing more of me 🙂
I have some exciting news for you all though…
I have just recently become a member of the Cooking Light Bloggers' Connection. Which means I am featured on their website among lots of other really talented bloggers.
This came totally out of the blue for me and was SUCH a nice surprise for the holidays.
The email came right before Christmas and it was great Christmas present. I honestly have no idea how they even found me, but I am so very honored to be apart of it.
Those of you who follow me on a regular basis know that a lot my recipes come from Cooking Light. I have always been a fan, and have been a dedicated subscriber to them for quite a while now.
This opportunity is definitely one that I am excited about. You won't see much change on the blog. As mentioned before most of my recipes come from Cooking Light already and the criteria of being a part of the community is to post Cooking Light recipes.
I think I have that covered.
Speaking of Cooking Light recipes, did you see their magazine this month with the "100-Calorie Chocolate Treats" article?
::SWOON::
What girl doesn't like chocolate?
This list is full of treats that are super easy to make and will definitely help with those chocolate cravings.
First up: Crunchy Chocolate Hazelnut Sandwiches
::SWOON::
🙂
Ingredients for Sandwiches:
Find the original recipe here
Chocolate Graham Crackers
Nutella
*um how easy is that??*
All you need to do is break your graham cracker in half, spread about 1/2 tablespoon of Nutella per sandwich and then enjoy!
Come on…100 calorie snack that is that easy and THAT tasty?
I am pretty sure there should be a law against such things 😉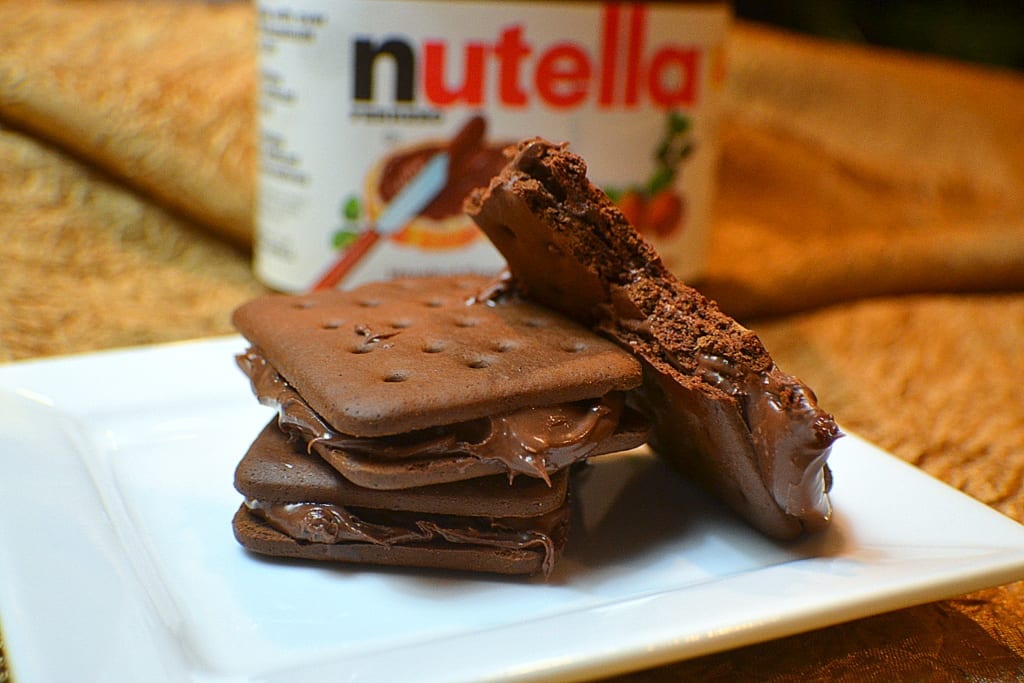 I will be sharing another 100-calorie snack that I tried in a coming post.
A lot of people will say, these look good but the portion is so small! Let me tell you my secret to making things seem more than they are.
ACTUALLY CHEW YOUR FOOD!
I promise that if you conscious chew your food and put down whatever you are eating in between each bite things will satisfy you so much more.
Try it out…instead of just gobbling down something. Try chewing at least 10 times before you swallow. I know this sounds like a lot, but it really isn't and it will also help your brain realize when you are full during regular meals.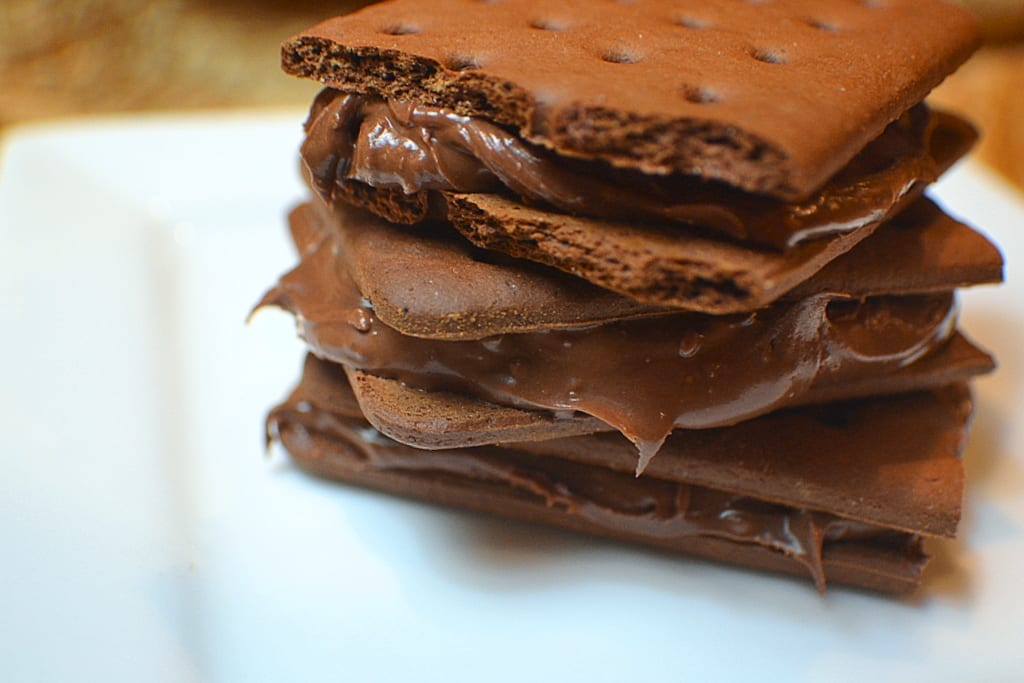 This is something that I do on a daily basis at EVERY meal and with EVERY snack that I have. It has really worked for me to not overeat.
Hey, who knows it might work for you too if you try it out 🙂
Hope you are having a great Thursday my friends!