Happy Thursday Friends!
Is anyone else glad that it is almost the end of the week? I sure am!
Seems like the weekends go by so fast and the weeks just go slow, so I am always happy when the weekend is almost here.
Plus that means that Patrick and I get to work on the house some more. I am so glad that we decided to do the majority of it ourselves. I know it takes a lot of time and sweat to do it, but it is SO rewarding when you see things getting done.
It is super exciting to see!
So most of you who follow me know that I have been working my tail-feather off at getting ready to run in some 5k races.
The first one is this weekend and proceeds are to benefit Alex's Lemonade Foundation, a national charitable foundation for childhood cancer research. Which I just love!
I have to admit I am a little nervous, a little excited, but mostly nervous. Going from not being a runner to running 3-5ks in 3 weeks?? AH!
Make sure and send some positive vibes my way this weekend. I certainly would appreciate it!
Yesterday I shared an article with the Twitter universe from Cooking Light on "Filling Foods". I am always looking to find foods that will keep me satisfied for longer because let's face it. The longer you are satisfied the less you eat in between meals.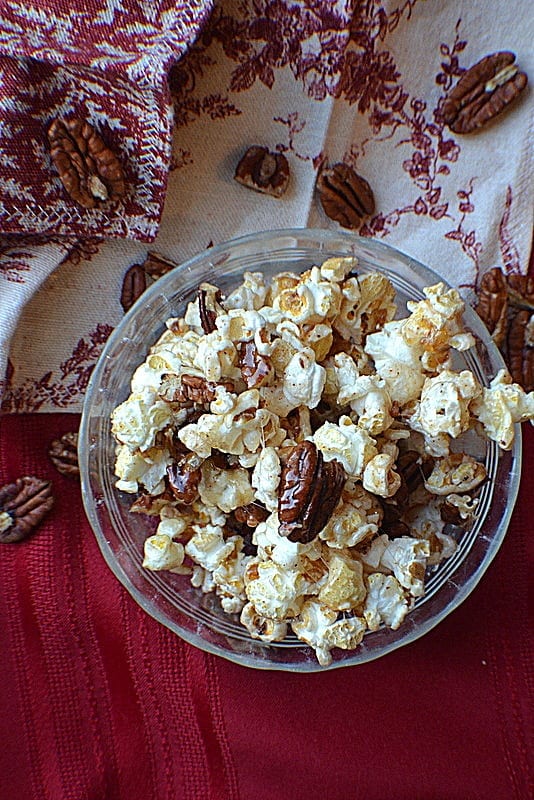 There is a lot of good information in the article but I saw a recipe that I just had to try, which I am sharing with you today.
As always I have made my personal tweaks so it suits more of my tastes, but feel free to change it or use the original too!
Ingredients:
8 cups popped Kettle Corn
1 cup dry roasted pecan halves (broken into pieces after measured)
1/4 cup white sugar
1/4 cup maple syrup
1 tablespoon butter
1/2 teaspoon salt
1/4 teaspoon ground red pepper
Note: you are more than welcome to pop your own popcorn. If you choose to do it that way see recipe here. It was my inspiration, but I changed it up a bit.
Put the popcorn and pecans into a large bowl and toss together.
Now the original recipe called to have the rest of the ingredients cooked on the stove. I did it in the microwave and just watched very carefully for when it boiled.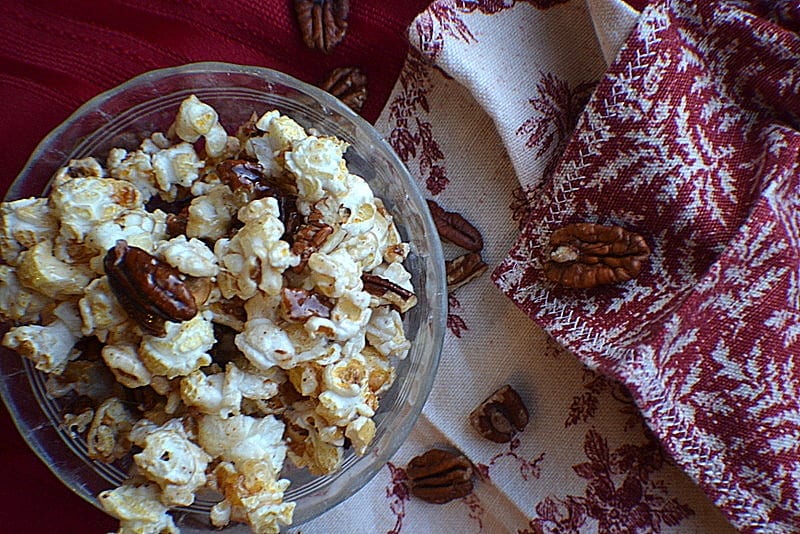 A serving size is about 1 cup and has about 110 calories with my recipe exceptions. I used much less sugar and syrup in my version to cut down on both calories and sugar. 😉
Enjoy!
You can do it either way, but just be very careful because that mixture gets hot fast AND if you get it on it…ouch. So BE careful!
I thought that using pecans instead of cashews was a nice addition since it is Fall time. Pecans remind me SO much more of Fall than cashews. Plus their naturally buttery flavor goes perfectly with the maple flavor. YUM.
Not to mention it has a slight kick from the ground red pepper…it is very subtle, but oh so good!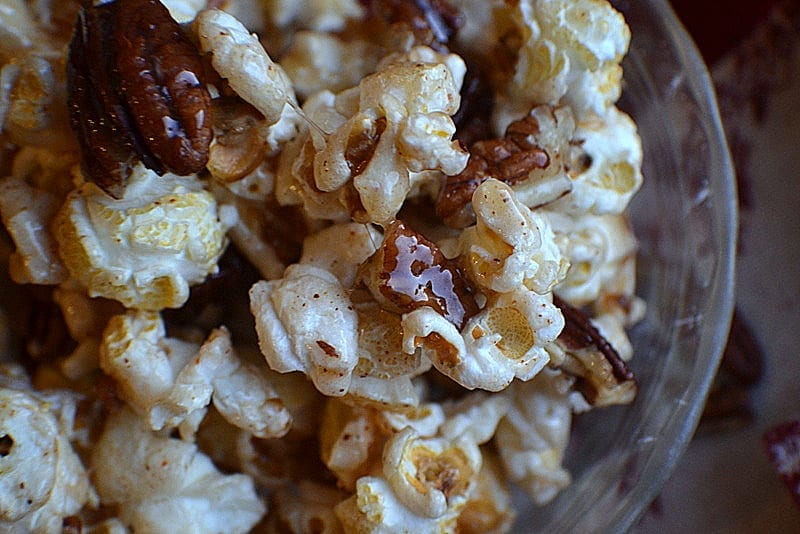 I hope you all have a lovely day and a fabulous weekend! Enjoy the weather, I know I am!
*Today's post is dedicated to my friend Jonny :-)*